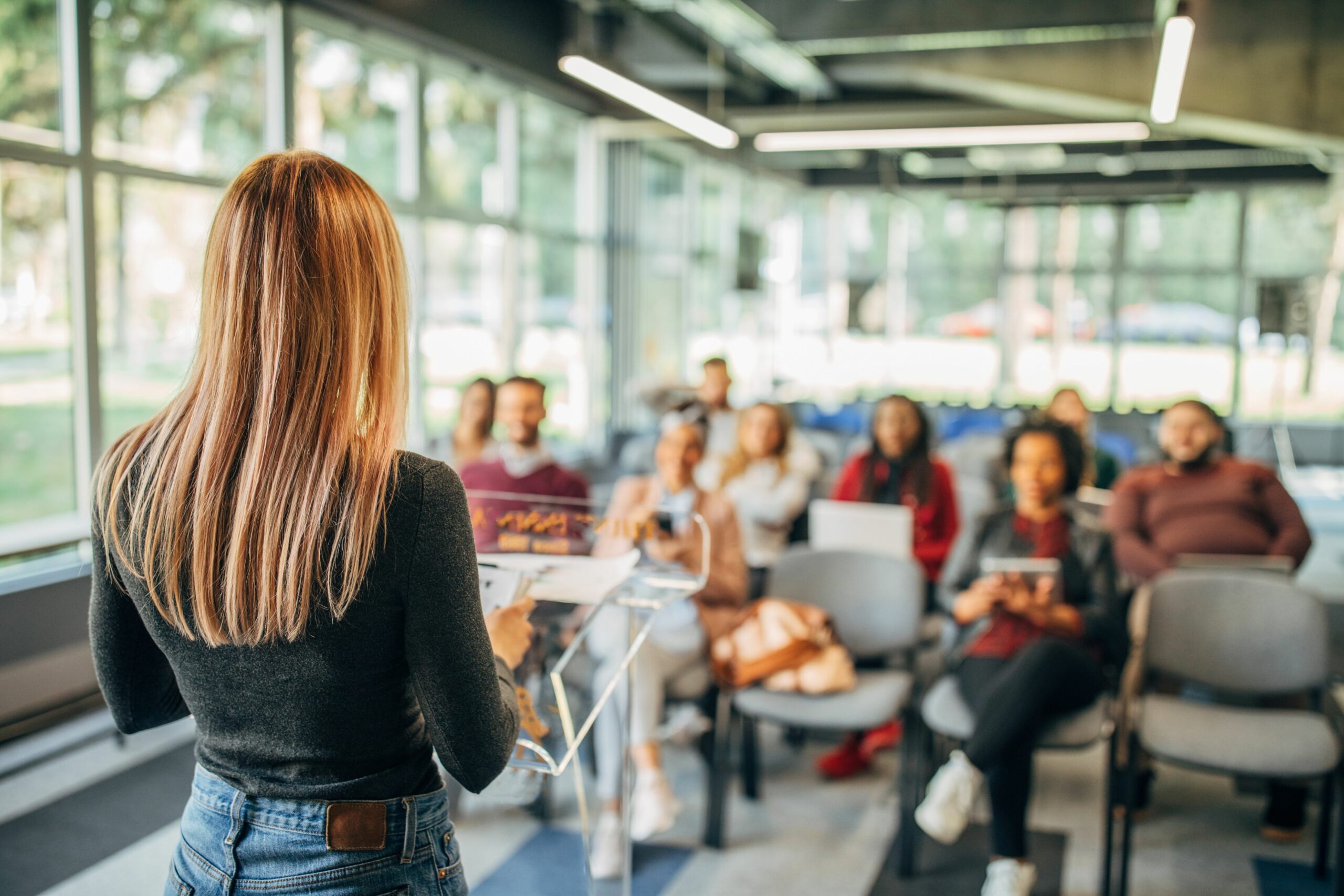 10 ways to repurpose content from a live event
13 October 2022
Repurposing content is key when talking about content marketing. In this article, you discover 10 ways to reuse the existing content from your live event in different formats and on different channels. Take them at hand when preparing your next webinar, presentation or video you share on a social network.

When you reuse your content, adapt it to the channel you use and the audience that you target. This increases the chance of more successful campaigns, which will lead to more conversions.

And as discussed in the previous blog post, repurposing your content also helps you scale your marketing activities while increasing your ROAS (Return On Ad Spend). By reusing your materials, you work on 2 components of ROAS: returns and costs. You reduce your costs, since it's cheaper to adapt an existing content piece than to create one from scratch.

Now that the advantages are clear, here are 10 ways to leverage your existing content. To give you concrete pieces of advice, the example used here is a live webinar – but the tips apply to any other live event, such as a presentation or a video.
1. Start with your live event
Your live webinar is the initial content that you repurpose to create additional content. This relatively long, interactive piece of content contains in-depth information and value.

To reuse this piece later on, plan ahead. Define how you want to repurpose the event, come up with fun ideas, write down different scenarios and record accordingly. You could also:
Take pictures (in case of a physical event) or notes

Reuse slides (if a slidedeck was included in the event) 

Shoot additional content at the end of the event, such as interview(s) with the speaker(s) or a Q&A session
2. Create an on-demand version
Leverage the recording of your event by making it on-demand. This means you simulate a live online event by using the recording of the initial one. 2 types of set-ups are possible:

1) Gated content
Offer the recording as gated content on your website, in which case your visitor can only access your content once they've filled out a form on a landing page. You can push the landing page to your existing audience or via other channels, such as paid or organic social channels. 
2) Real on-demand webinar
Use an online webinar tool (such as Livestorm or Webinar Geek) to simulate a live webinar. This is an effective way to create scarcity and time pressure, since participants can only attend during fixed time slots. And if they miss the slot, you can prepare different types of follow-up: send the recording or share another content piece, for example. This type of on-demand webinar is often perceived as more qualitative than a webinar recording. 
3. Share your slides 
Share your slides with your registrants and attendees, or use your deck as gated content for new prospects. This helps your company to nurture prospects by sharing thought leadership content while promoting your brand. You could also include additional resources, such as links to your blog or a downloadable.
4. Publish a blog post based on the Q&A
Use the questions participants asked during your webinar as a base to build a blog article. To keep momentum, it's useful to send a recap of the Q&A as part of a follow-up email. That way you stay in touch with attendees while attracting new prospects to your website. 
5. Share quotes from the speakers
Share a few quotes from the speakers on your social media channels. This helps you to promote a replay of the webinar, whether it's a recording used as gated content or an on-demand format. Don't forget to adapt the format of your posts to the channels you choose: use a different layout, visual size and/or a different quote on different platforms. When you share a publication on Instagram or LinkedIn, it should be in line with the channel's guidelines and your audience's expectations from that medium.
In addition, you could ask your speakers to share a more personal recap post on their own social media channels. By doing so, you increase your reach if the speakers' network is different from your usual audience.  
6. Edit 4 or 5 snippet videos
Select brief insightful shots from your webinar and use them as snippet videos to share on your social media channels. This serves different goals: 
Show your company's expertise to people that didn't attend your webinar

Promote the recording of the event, while generating traffic that might convert or could be retargeted later

Share relevant content in a short and snackable way

Promote your next event with a message such as, 'In case you missed our last event, feel free to join us on November 10th! Discover more info here'. At the bottom, you then add a link to your event page
7. Publish your poll results 
Reuse the results of the polls you conducted during your webinar in an infographic. Send it to your attendees or post it on your social media channels. By doing so, you share relevant insights on your channels, vary your type of content and showcase your expertise.
8. Build an executive summary
Collect a few bullet points in a one-slider that demonstrate the main takeaways and learnings of your event. This is a tangible document that your attendees can share with their colleagues and management. A great way to reach an additional audience, ideally decision-makers, without cold calling. It's a win for everyone: 
Attendees get to share relevant new insights with their management

Management receives valuable information without any additional effort from their side

Your reach increases, while you showcase your expertise in a topic or domain
9. Use your transcription for SEO purposes
Add the transcription of your webinar to a blog post on your website to boost your SEO performance. By sharing the main takeaways of the event in that format, you transform your live event. Integrate the keywords through which you want to be found in your blog post, so search engines can crawl your content to index it. 
10. Organize a follow-up conversation
Once the webinar is over, organize a roundtable with the speakers, prospects and/or thought leaders to discuss burning topics. This follow-up can serve as another live event to repurpose afterwards. 

This article is part of a series of 9 short articles, inspired by DigiMarCon Ireland 2022. Want to discover more digital marketing insights?
Learn more about digital strategy
Other
relevant
Posts
Discover smart tips, personal stories and our take on the latest marketing trends
Let's push your marketing strategy to the next level!
Switch to a higher gear with our strategic marketing consulting or interim management services.
Start your project