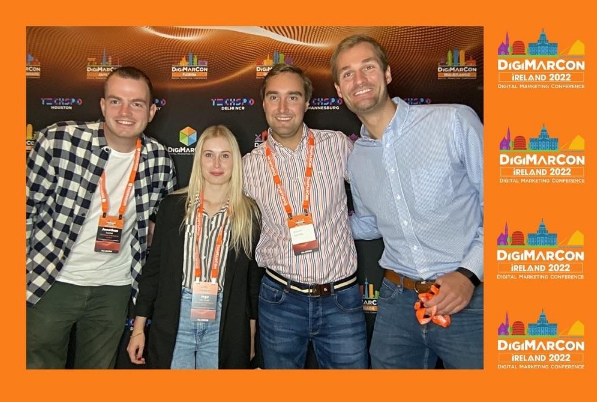 9 FAQs about digital marketing answered at DigiMarCon Ireland 2022
13 October 2022
In early September, as the rain put a hard stop to a beautiful summer period, 4 THoMers packed their bags with excitement. Jonathan, Inge, Maxime and Cedric traveled to Dublin to attend one of the major digital marketing conferences of the year: DigiMarCon Ireland 2022! 
Thanks to a variety of inspiring talks, the team brought home insights about topics such as digital strategy, efficiency optimization, podcasts, SEO and TikTok.

Curious to discover what they learned? They prepared a series of 9 short articles that answer 9 FAQs about digital marketing. Every article is inspired by DigiMarCon Ireland 2022 and infused with the author's own marketing experience.
Other
relevant
Posts
Discover smart tips, personal stories and our take on the latest marketing trends
Let's push your marketing strategy to the next level!
Switch to a higher gear with our strategic marketing consulting or interim management services.
Start your project