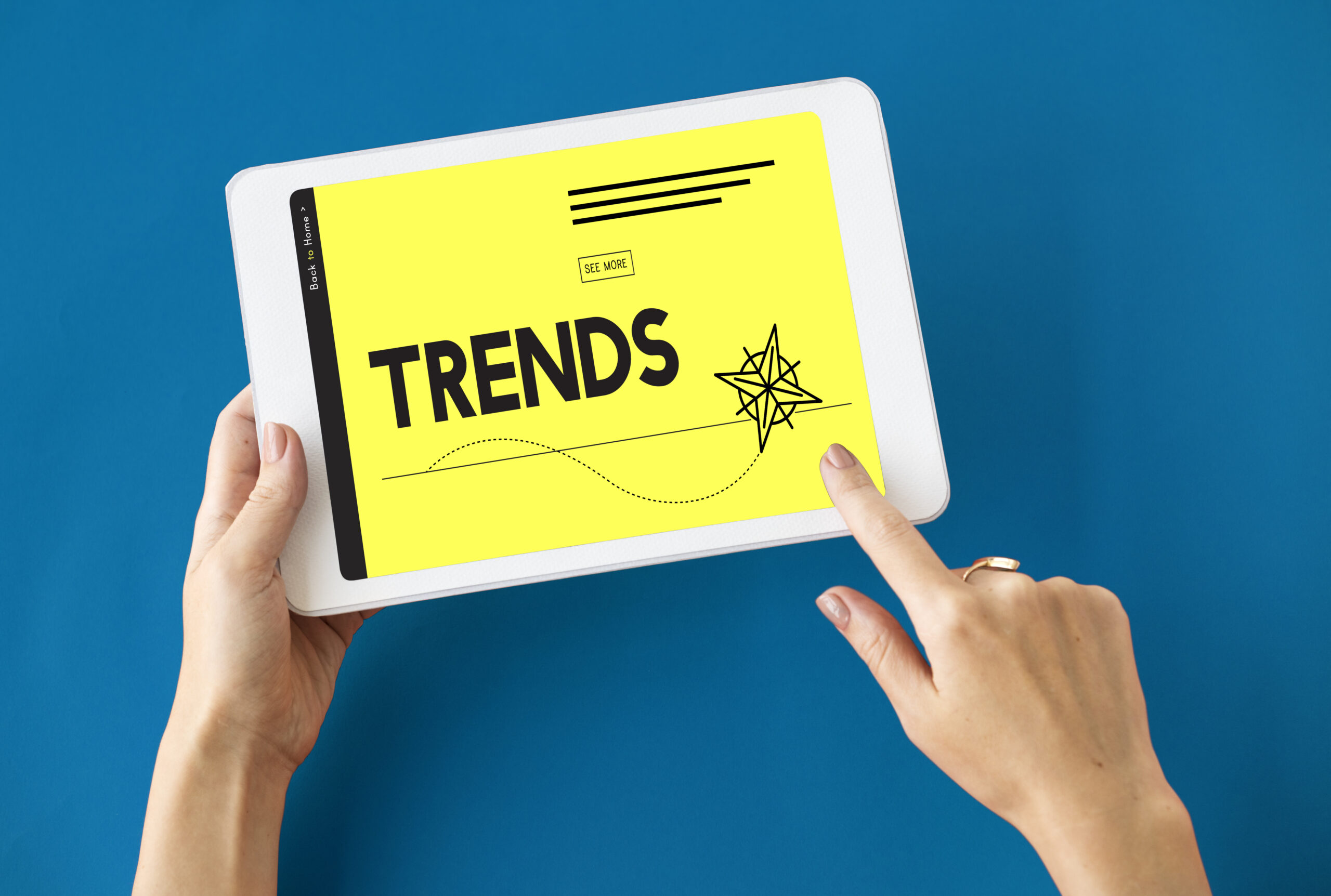 Blockchain, NFTs, sharing economy, secure elections – What do these have in common?
28 June 2022
The world is moving so fast these days that it's almost impossible to keep up with all the new trends. Besides, as Zuzanna Skalska, founding partner at 360Inspiration, said, "Trends were yesterday." If you're doing it – it's no longer future(s) thinking. At the same time, if you've given up on innovation completely, the chances are you'll be outperformed, if not replaced, in the near future. But do not worry; there are still ways to find a balance.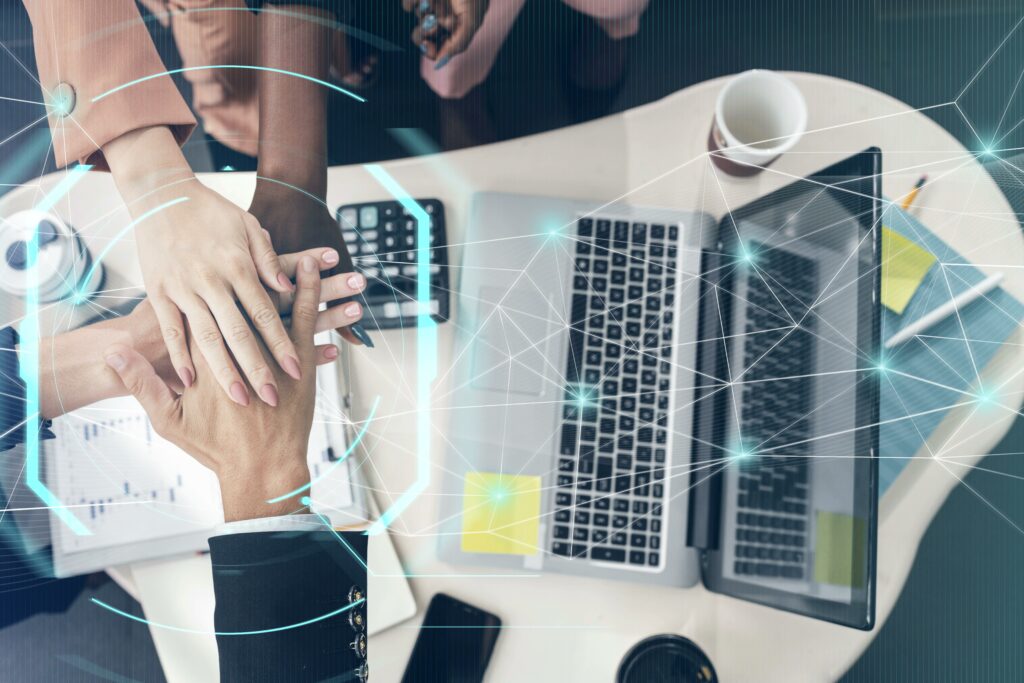 Last week, The House of Marketing hosted the first-ever Innovation Night. Our in-house experts and external speakers came to talk about the newest technology and general world trends. Some of them might be clear to everyone trying to stay up to date. However, some are pretty intriguing.
As a recap, 
China is a massive player in the world economy and will only become more important in time. Their tech and marketing are so cutting edge that their reality is still our sci-fi. The world is trying to keep up, so we are on the verge of a new industrial revolution. Businesses are no longer in just one industry and instead become 'technology' companies.
"Metaverse is the new religion," and virtual goods are slowly replacing physical ones.
We are in the age of empathy. Experience and personal connection are growingly important. New generations are thinking and behaving much differently from the previous ones and will likely have jobs that don't even exist now. 
Sustainability, sharing economy, and services over products – are the future, with (thankfully) more and more companies realizing the importance of the social impact of business. 
But perhaps the most interesting and new takeaway for me was about the latest technologies such as Blockchain and NFTs. Listening to the speakers and seeing some real-life use-cases and successful examples convinced me that these are not just flashy buzzwords & hip-new-scams. They have the potential to bring value – to businesses and the world in general. Curious to hear how? And what are these, in general? Keep on reading. 
Blockchain
"Blockchain is a shared, immutable ledger that facilitates the process of recording transactions and tracking assets in a business network. An asset can be tangible (a house, car, cash, land) or intangible (intellectual property, patents, copyrights, branding). Virtually anything of value can be tracked and traded on a blockchain network, reducing risk and cutting costs for all involved." – IBM.
As it is virtually 'unhackable,' blockchain has plenty of ways to bring value to businesses and society. Salvatore Provenzano, VP of Sales Europe at SettleMint, helped us understand how. It was great to hear how blockchain projects are run and see real-life use cases of this innovative technology. Here are some of the most impressive examples from SettleMint:
Helping Indonesia secure election results and speed up reporting using an independent blockchain-based verification system. This helped secure the results of paper-based elections on chain and receive election results in hours instead of weeks.
Assisting VIA Don Bosco bring full transparency to donation spending. Imagine knowing exactly how the charities spend your donations. With blockchain, just that was now possible. The NGO provided a real-time view of donors' donation spending and ensured that every donation was used properly and most effectively. Blockchain also helped reduce fraud and misuse of funds.
Find more examples, advantages, and disadvantages of blockchain for digital marketing in this blog.
Non-fungible tokens (NFTs)
"Non-fungible tokens are cryptographic assets on a blockchain with unique identification codes and metadata that distinguish them from each other." – Investopedia
Still confused? I don't blame you. Here are some nice uses of NFTs which make the value-added more clear:
Collectability. Just like physical paintings, NFTs can be used as collectible items. It's probably going to be a minute until they will be as accepted on the value side of this, though. Much more attractive use of these lies in commercial rights. Many of the NFTs nowadays give you all commercial rights to use them. This means that with some legal help with licensing, you could use your NFT in any way you want – from simple ads to brand logos.
Funding, access, and token gating. NFTs can also help with bringing some spice to your customers' experience. From providing lifetime VIP access to Coachella to opening a 'social club' time restaurant with the funds collected by selling NFTs, there are plenty of creative possibilities.
Brand loyalty and certification. You can also use NFTs to reward your customers in a fun way. Provide a timeless and easily provable training certificate or gift valuable prospects an NFT in exchange for some data. Or, come up with something entirely new yourself!
So, should everyone start with blockchain, NFTs, and other trends ASAP?
As with anything, don't hop on the new trends for the sake of doing something trendy. For best value and long-term outcomes, ensure any new technology or change is done with the customers and strategic purpose in mind. But don't forget to rethink this regularly. Because only thinking and not actually doing anything to stay relevant is an easy trap to fall into.
Need help in trying to make sense of innovation for your business? Read the 10 tips to (really) start innovating or reach out directly for help!
Other
relevant
Posts
Discover smart tips, personal stories and our take on the latest marketing trends
Let's push your marketing strategy to the next level!
Switch to a higher gear with our strategic marketing consulting or interim management services.
Start your project