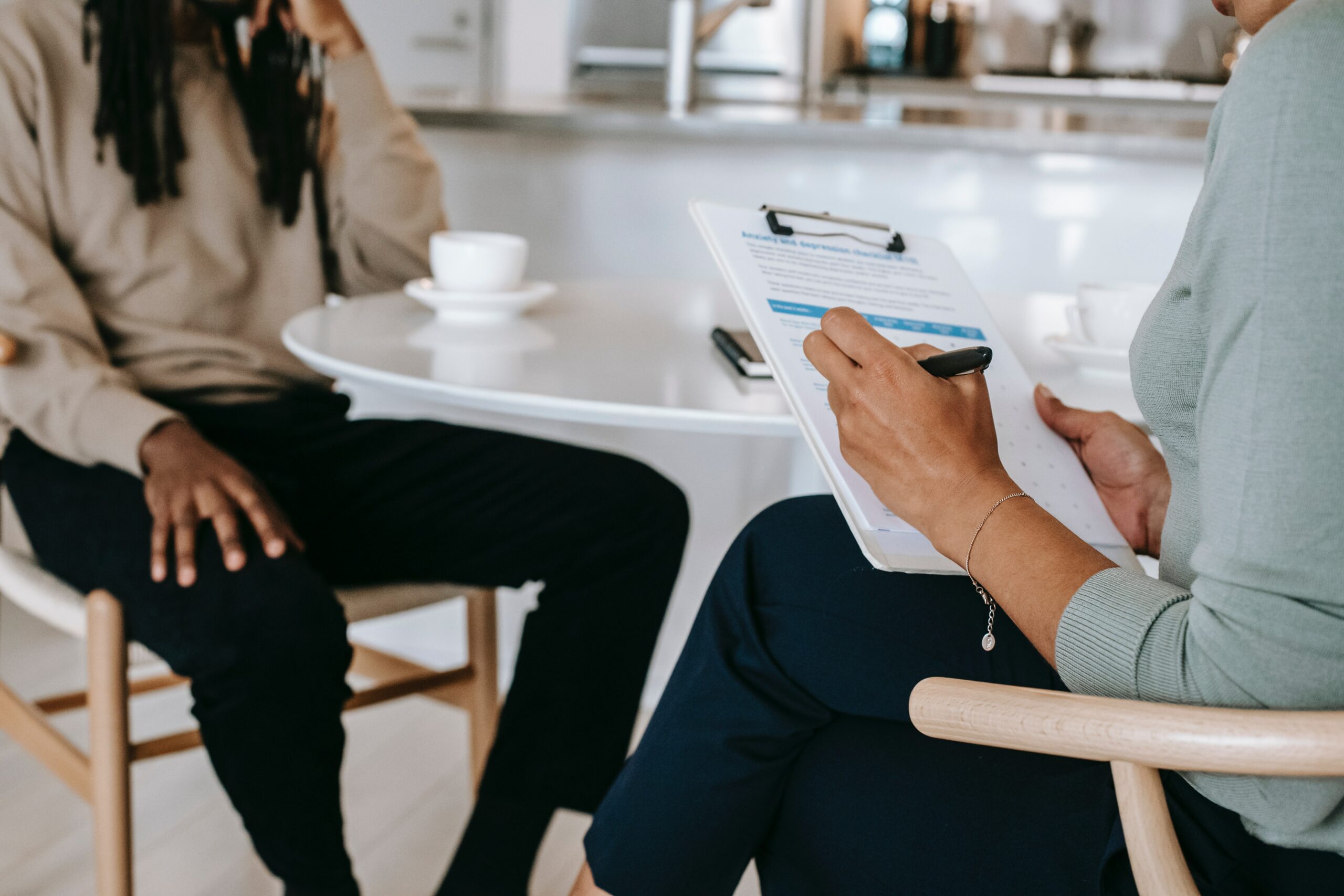 War of talent, great attrition, or the rise of "worker power"
02 June 2022
It's almost every day that I see a headline on the topic. Almost every day that I think "aah, it's still making headlines".
And I guess it will stay for a while.
A bit of context maybe?
After the pandemic, 26% of employees say that they are planning to look for a new job (McKinsey Talks Talents Podcast, 2022). That's one in four. If your team is 10 people large, it means that 2 or 3 of your direct colleagues are about to make a move for a new job. And that's 4 out of 10 employees actively job seeking if you're in the digital field (Econsultancy, The Great Retention Webinar 2022).  And on the other side of the story, 87% of companies are facing a talent shortage (Econsultancy, The Great Retention Webinar 2022). That's 9 out of 10. It's huge right?
So, what is happening?
There are a few factors…
My guess is that during the pandemic, workers had to re-invent themselves to cope. Going back to simple things, spending time with their "bubble", creating / crafting their purpose, experimenting sourdough bread, and baking, creating a vegetable garden… and what not.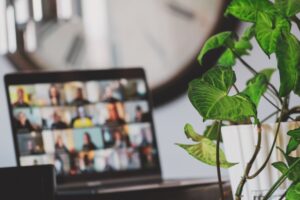 So that meant reflecting on who we are, why are we here, what gives us energy. And then, logically came the next step: but wait, what         am I doing at work, does it make sense to me? Am I treated the way I want to be? Am I worth it? And if one of the answers is no … well look no longer, it's either an exit to the workforce (yes, more and more people quit without having a job lined up, and sometimes without the plan to get back into the workforce) or a quick search, because Linkedin has got exactly what you need, or at least a multitude of close enough options.
And that's the 2nd factor, not in all industries, but in many, there are many jobs opening and not enough people. For marketers, we're looking at digitalization, e commerce, data driven approach, agile scrum masters, amongst other… and well there are not as many as companies would need. This has accelerated post pandemic as companies need to reinvent themselves, accelerate in the areas of technology and digitalization, whilst facing highly challenging and volatile contexts. And to cope, some companies – amongst other- increase salaries and expectations over the employee, which might create an even bigger clash between employees and employers.
So, what should companies do?
Well, if there was a magic recipe, we'd be worldwide famous for it, trust me.
But there are a couple of things you should be looking at and that can definitely help…
First, think of your own talents. Investing in your internal talents is the way to go. There are a few questions you can ask yourself, as a leader, as a HR person: Do you invest in your talents to grow and retain them? Do you offer enough flexibility to retain and engage them? Can they grow by staying with you?
Let's chunk the elephant a bit…
Flexibility is key. You should think of offering flexibility through hybrid and remote working, and start seeing the office "as the new offsite". Employees need to be engaged, and pandemic showed they miss a social connection. The office can provide these things. What we see is that companies don't need to force it, employees will come at the pace that works for them. And that way they'll be engage.
Growing in expertise and knowledge is also key. If size allows, through project base approach, think of  offering your employees internal mobility. Do you have an internal marketplace set-up? Can your talents grow skills and keep being challenged by moving to different projects internally? Think of a bee building a honeycomb, the more, the better. We see an increase in the demand for internal academies, training programs… a compelling learning offer will weigh is weight in your favor, you can rest assure.
And then, there is growth in soft skills, in who your employees become as leaders. Do you offer internal mentorship for them to be inspired? Do you have coaching mechanisms in place, to truly provide people growth within your organization? This, again, will be for sure weighing in your favor.
Never forget, a talent that already works for you is a huge asset. It's already a confirmed cultural fit. It's no startup cost. And it's known and proven that companies who are strong at internal mobility perform better (McKinsey Talks Talents Podcast, 2022).
Second comes acquisition. Internal talents won't always be enough, and therefore looking to bring in some extra workforce, new capabilities, a fresh eye will be a logical step in many companies. There you'll need to be smart and focused. What are the priorities? What are the key roles that really need sourcing? Once this is identified, then reflect on your acquisition methods.
We really see the importance of hiring for intrinsic motivation and growth potential, as hard skills, especially in marketing, can easily be outdated.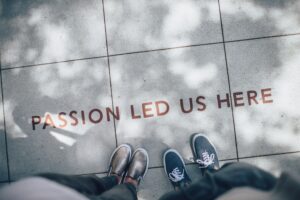 Maybe it's time to look at job descriptions. We have a legacy of focusing on roles, accreditations, credentials… What if we'd look at it in a different way? What if we'd describe the tasks, the challenge, and be more open about potential of talent rather than track record? What if we wouldn't ask for "5+ years of sales experience" but rather "ability to convince". Women are exiting the workforce for the reasons we mentioned earlier. Women also don't dare to apply if they don't have at least 80% fit with a job offer (men don't, men apply if they have 60% fit on average, Mc Kinsey Talks Talents, 2022). Being more inclusive and, for example, getting women to stay, or to re-join the workforce, we would bring back some of the precious workers. To do this, we might need to reflect on how we bring job descriptions, how we assess candidates. How potential and ability to complete tasks could prevail over accreditations.
And as a follow up, you can ask yourself: are you creative enough in the way you hunt talents? Let's take the example of looking for a digital marketeer, do you have a traditional job advertisement out there and are patiently waiting for the fish to bite? Or do use growth technics in your HR department to attract these profiles? … A second question here would be to look at your brand, and from an employer branding perspective, is it digital enough? We clearly see a shift in HR departments where employer branding becomes more and more critical, and where marketing techniques can definitely benefit…
The great attrition is here to stay for a while, and so companies should learn how to cope. They should take this opportunity to reinvent the transaction worker / employer, by bringing more purpose, more flexibility, and focusing on potential. It's an amazing time for this that we are witnessing and driving. As marketers, we are in the middle of the storm for the war of talents. It's a great time to contribute to re-inventing the rule of the games.
The war of talent is here to stay for a whilst, but maybe not forever, knowing that a stagflation and economic recession might be waiting for us just at the corner. It's always harder to believe in global warming on a cold day….
Other
relevant
Posts
Discover smart tips, personal stories and our take on the latest marketing trends
Let's push your marketing strategy to the next level!
Switch to a higher gear with our strategic marketing consulting or interim management services.
Start your project