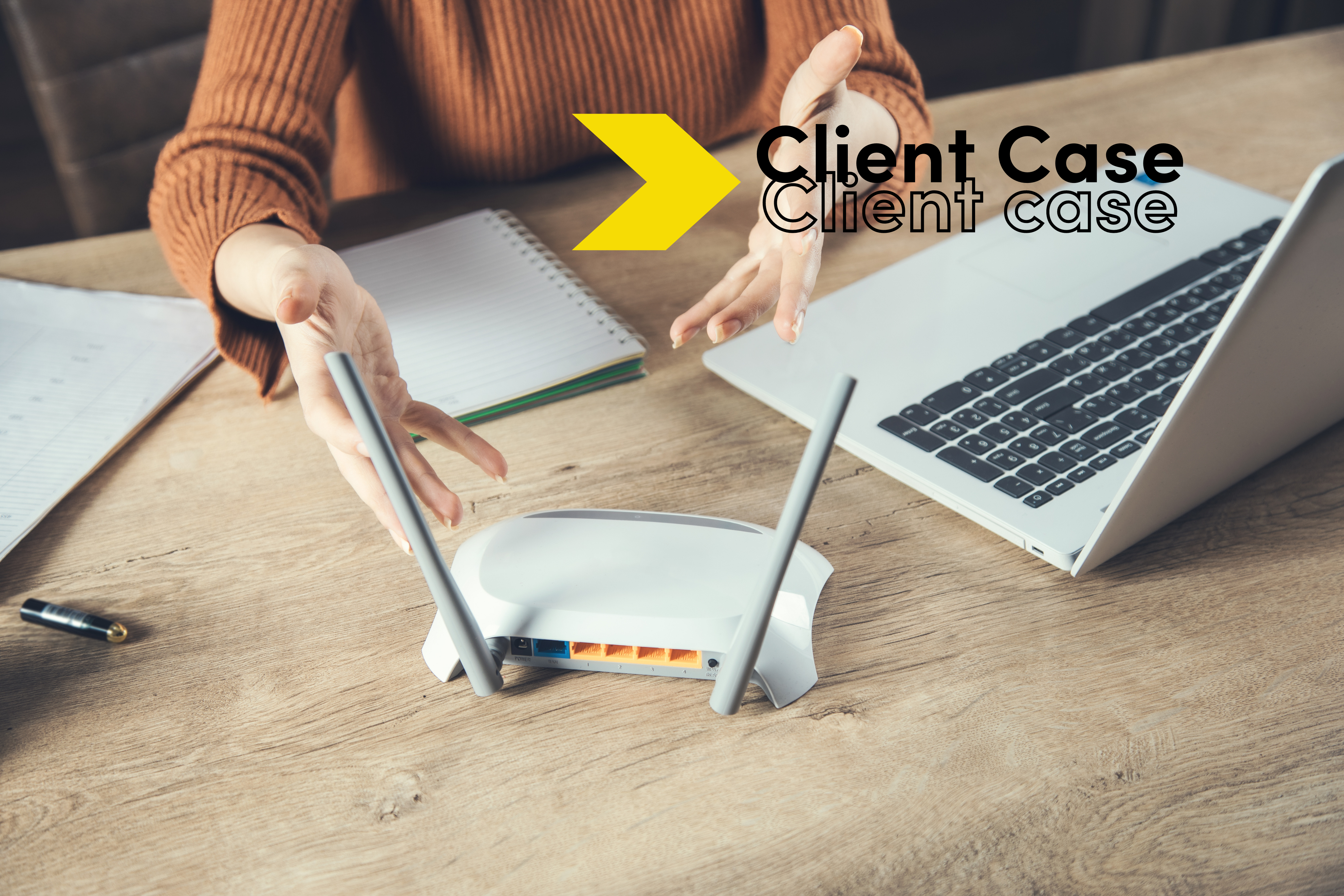 How we helped an expert in smart WIFI solutions to develop new value propositions
Our client:
Specialized in smart WiFi solutions, our client is a global company known for its technical excellence and performance. The organization carried a legacy of communicating strongly on the technical strengths of their products and features towards ISPs (internet service providers). In addition to its excellent connectivity experience, their offering included numerous features to facilitate the end consumer's life.
A few examples of these features: a motion control (the option to secure your home via a WiFi extender), parental control (an app setting through which parents give children access to a certain app, website or device) and priority settings (an option to give priority to apps such as Teams instead of Netflix, at least during the day). However innovative these features were, they were never put in the spotlight, since the team was solely focused on technical excellence and lacked a customer-centric mindset.
Our team:
The House of Marketing

Fightclub
The project was led by consultants of The House of Marketing, who relied on the expertise of our sister company Fightclub for a few branding assets. 
Duration of the project
Our consultants worked on the project for 4 months.

CHALLENGE
Our client called upon The House of Marketing to help with the shift from a highly technical focus towards more customer-centric value propositions. They'd integrate these in the communication with both their ISPs and help them, in turn, to communicate to end consumers.
APPROACH
To define compelling value propositions for the ISPs and end consumers, our team applied a 6-step approach. They:
 

Generated customer insights and defined personas

 

Mapped the customer journeys and key problems

 

Led ideation sessions and created value propositions

 

Validated the new value propositions through qualitative and quantitative research

 

Defined a go-to-market approach, including B2B impact and business case impact

 

Co-presented the plan to the execs, together with the internal team
RESULTS
By the end of the project, our consultants had reached the following results:
The identification of 4 B2C and 4 B2B personas, based on desk research, internal and external interviews 

The development of 1 umbrella value proposition and 2 persona-specific B2C value propositions, optimized through quantitative and qualitative validation 

A detailed overview of possible barriers and challenges that these value propositions might bring for the B2B players (the ISPs), as well as a scored shortlist of go-to-market actions to tackle those challenges