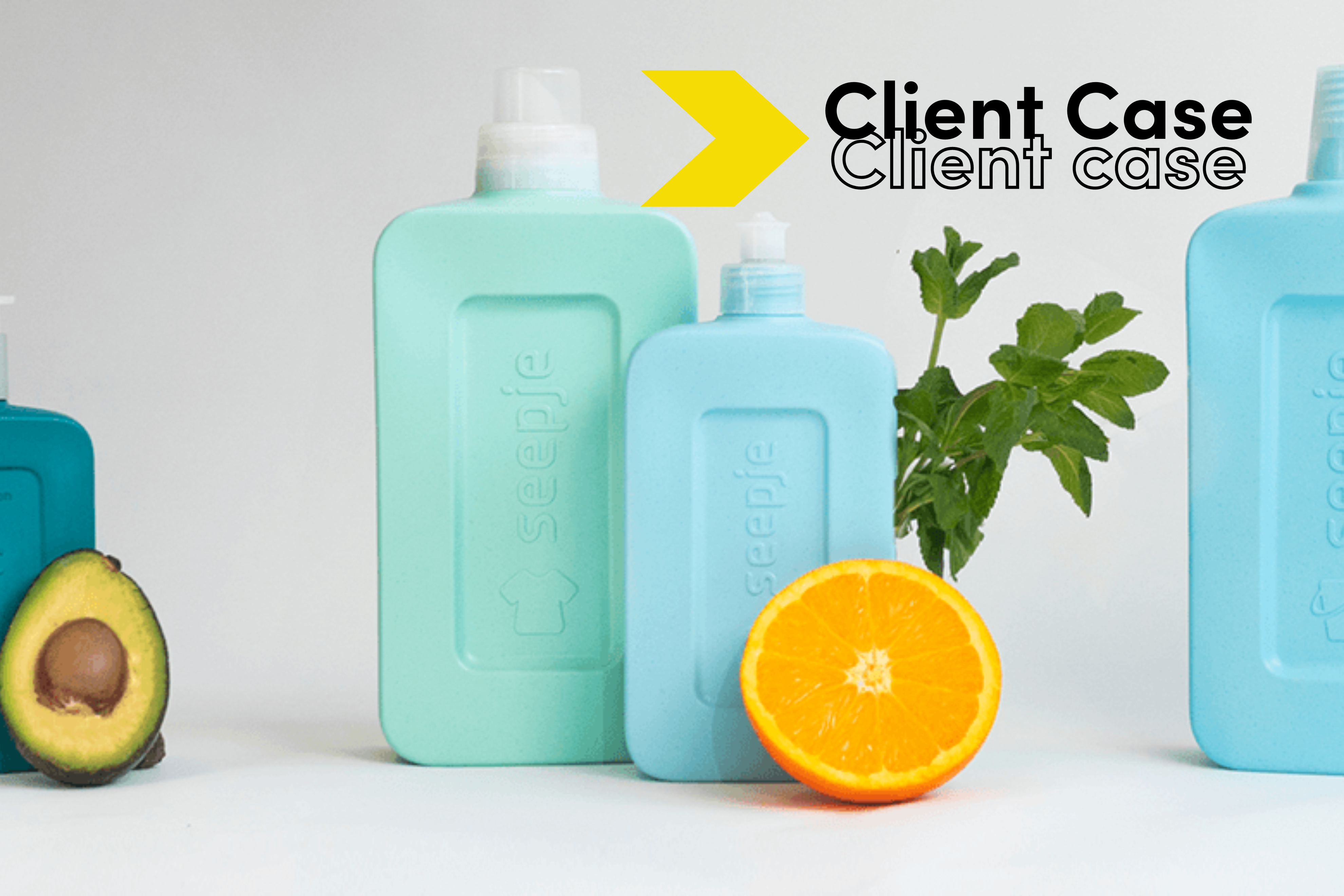 How we helped sustainable soap company Seepje with a solid & concrete marketing plan
Our client:
Seepje is an international company producing sustainable soap & detergents. Their mission is to create a clean world for everyone and support this with innovative, sustainable ingredients and fair sourcing. Their core portfolio consists of hand and dish soaps and laundry detergents from natural shells grown in India & Nepal.
CHALLENGE
While Seepje was already well established in the Netherlands, proven by the high level of brand awareness and distribution at the most important Dutch retailer players, they struggled to grow in the Belgian market.
They called upon The House of Marketing to use their Benelux expertise to
Gain a better understanding of the Belgian consumer.
Get insights on the Belgian retail landscape.
Translate the insights into a clear strategy and concrete marketing plan ready to implement.
APPROACH
We gathered insights via desk research, expert interviews and an online survey.
We defined the WHO (target group), WHAT (product) & WHERE (distribution) via an insights session and we co-created a plan.
We hosted a content workshop to define the HOW (communication plan) and we came up with the final plan.
RESULTS
We delivered a ready-to-implement marketing plan, including:
Consumer insights on the category via survey (n=131), implicit research, 8 interviews and desk research.
Retail insights via interviews with experts and Nielsen data.
Definition of the target group including a.o. age and socio-demographic details.
Persona development (2).
Roadmap for packaging and naming.
Pricing, format and promo strategy.
Channel strategy including concrete recommendations.
Content strategy.
Concrete communication plan including budget, timing and KPIs.
Many ad hoc practical tips about communication, approach, preferences and more of Belgian customers.
Hester de Monchy, Marketing Director of Seepje adds that THoM's key contribution was to bring deep expertise of the market, consumers and retail landscape to the table. In addition, she especially appreciated the fact that THoM was flexible in adapting the program to their specific needs as a small player in the market.