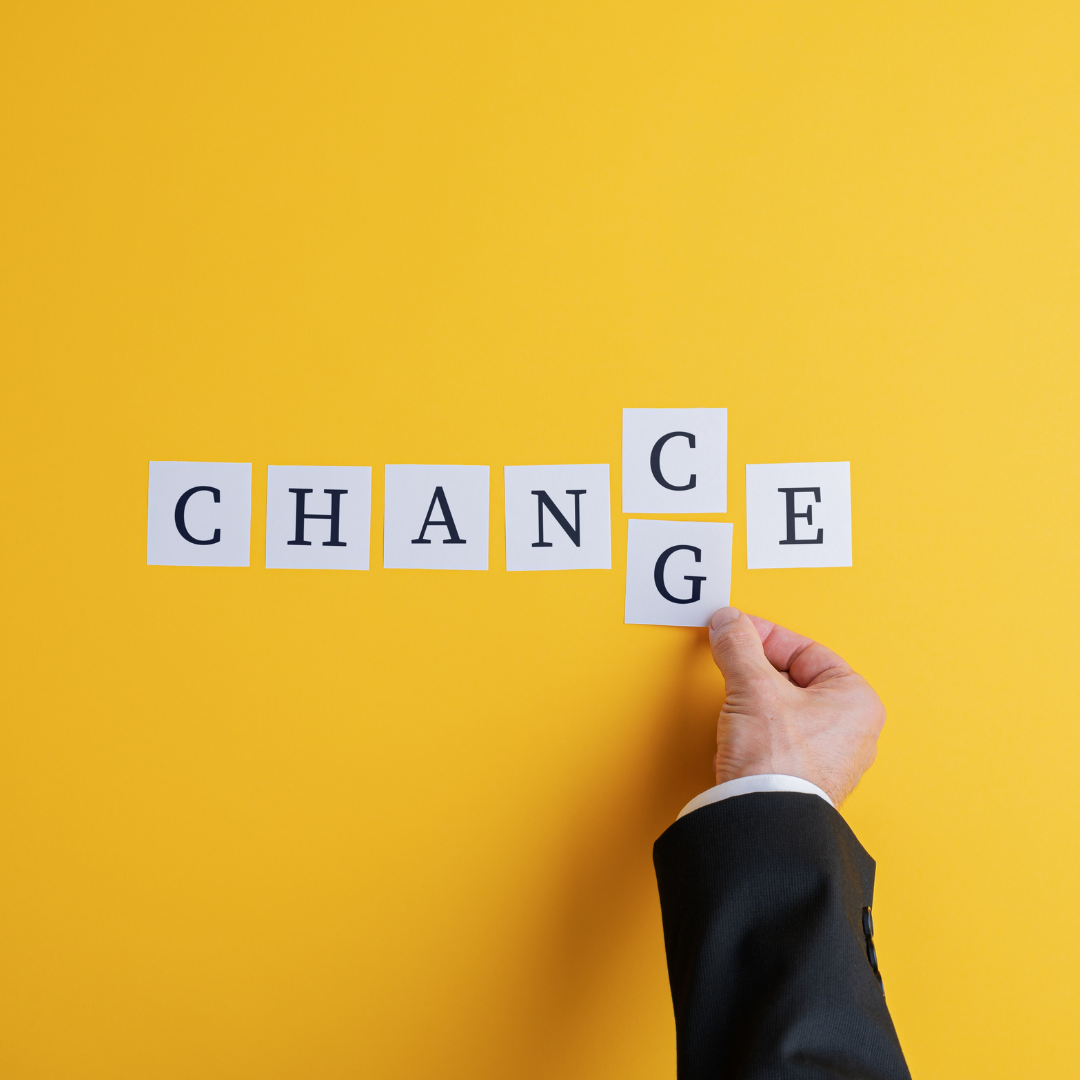 From Understaffed to Overachieving: How to Stay Ahead When Everything's Changing and Make Your Marketing Team Future-Proof 
27 October 2022
Working as a consultant, you get to work in and hear about all kinds of industries and companies. One thing in common in the past year? Shortage of staff and the need for team structures to change. Econsultancy finds that over 8 in 10 companies (87%) are facing talent shortage¹ and at the same time, already in its research from 2016, Deloitte shows that "92 percent of companies believe that redesigning the organization is No. 1 in ranked importance among this year's respondents." This is even more apparent a few years later. 
This general trend is especially true for marketing teams and professionals. Companies around the world Adapt their teams to the changing marketing landscape and are looking for data marketers, digital marketing managers, marketing/business analysts, growth and e-commerce marketers, and the list goes on.  
Is this a new trend? Will the issue persist? And, most importantly, what should companies do about it? Read on to find out! 
Let's start with the big question: Why is everyone understaffed and restructuring their marketing teams?
Changing landscape: need for rare, new profiles, and organizational structures meets demand for better working conditions 
War for talent is not new. Well, it's still making the news a lot, but it has been there for a while. We live in a VUCA world where everything can change in a moment. This makes people reflect even more on what they want to spend most of their energy and time on. Those who lost their jobs due to Covid are not hurrying to return to the same employers. Those who haven't, are looking for better working conditions, for employers that fit their personal values and goals better.   
Employee attitudes and needs are, of course, not the only thing that's been affected in recent years. The age of the customer has changed the market completely. Consumers are more informed (and powerful) than ever before. With rising competition, understanding your customers and gaining their trust is critical. Thankfully, technology has evolved to help you do just that. Data-led environments combined with rapidly evolving tools make it much easier to be in the right place, at the right time, and in front of the right people. But this brings yet another challenge: there are simply not enough profiles who have the newest, most in-demand skills. Strategic, digital, and data marketing staff with relevant experience and leadership skills is a rare beast everyone needs. Have a look at our previous blog article to learn about the war for talent in more detail. 
Say, you have managed to find these rare gems and convinced them to join your company. Are you all set?  Sadly, that's still not enough. All the new changes and challenges can no longer be addressed by the old structures. With more evidence of how much organizational structure is linked to business results, the need for change in the teams' design becomes a top priority. 
Sounds tough, doesn't it? But there is always the flip side of the coin: challenge means opportunities. Let's look at the bright side now: read on to see how companies can come out of the ashes of uncertainty with even better results. 
So, what should the companies do?
Define your employer value proposition, hire for mindset & teach the skills, and stand out with growth marketing 
When it comes to a complex topic like organizational design and talent recruitment, there is no one-fit-all solution. However, there seem to be a few tricks which, if adopted well, help equip your team for the future, attract the best talent, and, subsequently, achieve better results. 
Understand and address your workers' values via Employer Value Proposition (EVP)
Work is a part of life, let's stop pretending it isn't. What's more, for many of us, it's a huge chunk of it, as work often makes up a whole third of life! We believe that employers should start taking advantage of it. A perfect description of such concept is presented in John Strelecky's book "Big Five for Life". The idea is quite simple: ensure that your employees' life purpose is aligned with your organization's mission. By doing so, you not only become an incredibly attractive employer for the right profiles, but also achieve better business results.  
People have much higher motivation when they work on fulfilling things, which leads to higher productivity and lower turnover. Read: higher profits and lower costs.  
How to practically implement this? Define a clear employer value proposition 
While many companies do this to attract the right prospects and achieve better sales to customers, few define a crystal-clear value proposition for their employees. However, this is a crucial step to ensure you're attracting the right profiles. 
After analyzing the market, (re) define what you stand for as an organization and what you can offer: work on your employer value proposition, or EVP: what is it you offer your workforce and what do you as an employer stand for, what are your USPs.

 

Then, you should

define your ideal employee personas,

and with 3-5 of those at max. Establish

what you need from them

and what they need from you, what are the painpoints and opportunities, as well as the jobs to be done. Look at what their

values

and

life mission

are, and

how they could work to fulfill them at your company

. This match is where the magic happens!

 

Last, create an

employee journey

, with various touchpoints, not only before hiring, but throughout the 'loyalty' phase as well. This is your "employee" experience, or EEX.
This would help you better understand what your perfect employees are looking for and improve your offer towards them. When the match is there, it is a true win-win. 
Is that it? Don't forget about other factors of a 'great workplace': flexibility, balance, growth 
While letting people work on something they really care about is still the main point, there are more things to consider. Here are a few more things to consider while creating your employer VP: 
Flexibility & balance:

even when working on amazing things, humans need to take breaks (which also improves effectiveness).

Talented people don't need supervision

– if you hire the right profiles, they will deliver amazing work, regardless of their physical location and someone tracking their time online. Make sure you can keep them on board by

offering enough flexibility and encouraging a good balance

between work and other activities. A good example of this is hybrid work: don't rush everyone back to the office, allow for flexibility, and provide incentives (not orders) to be back.

 
Give people a reason to stay:

even if people love what they do, if they  can't evolve their career within the organization – they will look for growth somewhere else. Show your employees how it is possible to

grow within the company

, develop their roles, and have the best career path. By doing this, you're also equipping yourself for the future – where 'network ecosystems', teams of teams, and agile processes require people who are comfortable with adapting to new roles, responsibilities, and contexts. For instance, you can develop a strong internal learning academy that addresses the key topics for you and the market in general.

 
Compensation & benefits

: of course, on the practical side – the

financial aspect and other perks also matter

. Find out what would be the ideal combo of these for your perfect employee profiles, and where you could meet them on that. This doesn't have to be only about the money, think of other ways you can give extra benefits to your employees. Some examples include extra days off, a mobility budget, or even a nice cafeteria or sports lessons at work.

 
Mindset first, skills second: hire people for their attitude and teach them the rest
As already established, the world is changing faster than ever before. And, the rate at which this happens will only increase moving forward. This probably means that your employees might need to learn new skills every year, if not more often. But this doesn't mean you should fire your entire team every time and look for new people again, right? So, why would you not hire someone just because they'd need to learn some skills on the job? 
Now more than ever, adaptability is one of the most critical skills in marketing. While the focus is shifting towards more sustainable, long-term business and marketing planning, you need to be able to swiftly shift your daily actions to effectively deliver on the long-term vision. Employees with the right attitude will be able to keep adjusting and learning new things on the go, ensuring great results despite the changes. That's why focusing on the attitude and the mindset is a better long-term strategy.  
How to practically implement this? Change your hiring process and promote a learning culture 
Establishing your employer VP helps here as well. If you know who you're looking for and what their values should be – it's a lot easier to assess whether they have the right mindset. Brief your recruiters on what they should focus on: which skills are a must and which could be part of the in-company growth and onboarding. For example, you should think more about "the ability to convince" rather than "solid track record in sales". That way, you will also ensure diversity in your workforce. 
Make learning part of your culture, something that goes beyond onboarding. Provide trainings, enable internal and external learning opportunities on a regular basis and encourage employees to share their experience with others. Help establish a growth mindset by helping people develop and achieve their personal learning plans each year and make it part of their KPIs, embedded into the workload. You will not only get the best professionals whose skills set is upgraded nonstop, but also create a thriving environment people wouldn't want to leave behind.  
Stand out from your competition: use marketing techniques for recruitment
War for talent means a lot more power for the employees and much stiffer competition for the employers. Even if you're on point with all the points above, if no one knows about it – you still won't get the results.  
Employ the latest marketing techniques to stand out and make sure you're reaching your perfect profiles. In this case – they are your audience, and with so many options around – you have to test and learn what resonates the best with them. And most importantly: be where your audience is! 
How to practically implement this? Use growth marketing for your employer branding campaigns  
Growth marketing is a process of rapid experimentation across marketing/advertising channels and pro to identify the most effective ways to grow a business. The art of it is in institutionalizing what works and dropping what doesn't as soon as possible.  
In this case, you'd need to apply such an approach of rapid testing and learning to your recruitment and employer branding campaigns. By making sure you launch as many experiments as possible and evaluate early on what works, you save time, money, and get your perfect employees to-be sooner.  
Where to begin? 
Now you know that the war for talent is further accelerated by all the world uncertainty as well as a rapidly changing marketing landscape. Profiles with the needed cutting-edge skills are hard to find, and the average work conditions are no longer cutting it for talent.  
Thankfully, not all is lost for companies. With a clear employer value proposition, alignment on the employee vs employer life goals and values and focus on the mindset and learning culture – organizations are able to stay ahead, even during challenging times in recruitment. Especially, when they can successfully utilize growth marketing to help their offer stand out from the competition. 
All this is, of course, easier said than done. While these actions will surely prove effective if done well, they require not only dedication and discipline, but also experience in change management and organizational design. Many companies discover that changing one team is also not enough, and larger changes are needed to ensure the whole organizational structure fits the broad business objectives (stay tuned for our upcoming blog on the topic!). 
At The House of Marketing, we can help you go through the whole process effectively and with ease. Our extensive experience and top talent allow us to help organizations change with purpose and align their organizational design with business objectives. 
Reach out, so we can unlock your business growth & change the game together! 
__________________________________________________
¹Econsultancy, The Great Retention Webinar 2022Econsultancy, The Great Retention Webinar 2022
Learn more about organizational design
Other
relevant
Posts
Discover smart tips, personal stories and our take on the latest marketing trends
Let's push your marketing strategy to the next level!
Switch to a higher gear with our strategic marketing consulting or interim management services.
Start your project