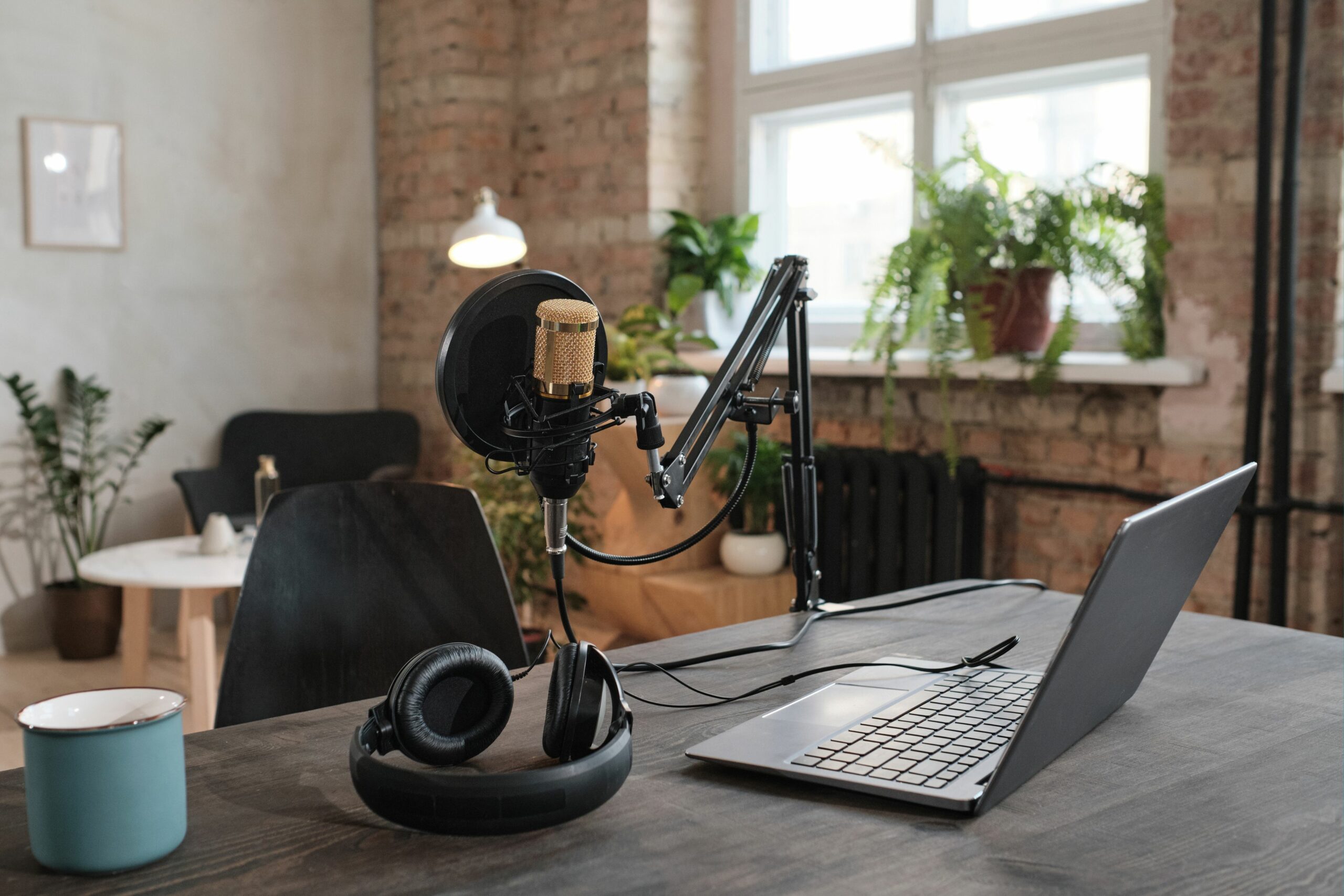 How to win the podcast competition for time
13 October 2022
With about 424 million global listeners in 2022, podcasts have been on the rise, according to Statista. This also means that an increasing number of businesses are experimenting with this content format to engage with their audience. At The House of Marketing, we also launched a podcast back in 2020. The trend is real, but how do you break through the noise? In the end, you're competing for people's time, as podcast listeners generally don't consume tons of them in a single week, unlike social media advertisements.

Gary Fox, entrepreneur and host of the Irish Entrepreneur Experiment Podcast, shared 5 key tips at DigiMarCon in Dublin: 
1. The power of video
Consider adding video to an audio podcast. It significantly increases the opportunities for content repurposing – think of a YouTube channel, Instagram Reels or even TikTok.
2. Slow but strong audience building
Building an audience takes time, so don't get disheartened after a couple of episodes. Stick to your message and plan out your content long-term. As podcasts are a passive medium, it's likely your audience is multitasking while listening to your episode. That's why repetition is key to let the message sink in.
3. Leverage the network of your guests
The guests you invite on your podcasts are a key factor. Think about the networks they have and the ways in which they can help your podcast channel grow.
4. Add keywords for SEO optimization
Don't forget about SEO on podcast channels such as Spotify. The integration of keywords in your titles and descriptions is just as crucial as your website's meta descriptions. Tags, however, seem to be of less importance to the algorithm.
5. Avoid commercial messages
A podcast isn't meant to be a sales channel, since that's not what your target audience is looking for. Instead, you should treat it as a content marketing channel that has the ability to inform your listeners while keeping your brand top-of-mind on the topic.
What if the effort of creating a podcast channel doesn't make sense for your business? You could still reap the benefits of this trend by sponsoring an existing podcast. It's a relatively cheap channel that is not saturated yet and it can help build brand awareness for your business. Additionally, the effect of such a sponsorship lasts much longer than, for example, an Instagram campaign. That's because podcasts are being listened to even months after their go-live.

This article is part of a series of 9 short articles, inspired by DigiMarCon Ireland 2022. Want to discover more digital marketing insights? 
Learn more about digital strategy
Other
relevant
Posts
Discover smart tips, personal stories and our take on the latest marketing trends
Let's push your marketing strategy to the next level!
Switch to a higher gear with our strategic marketing consulting or interim management services.
Start your project