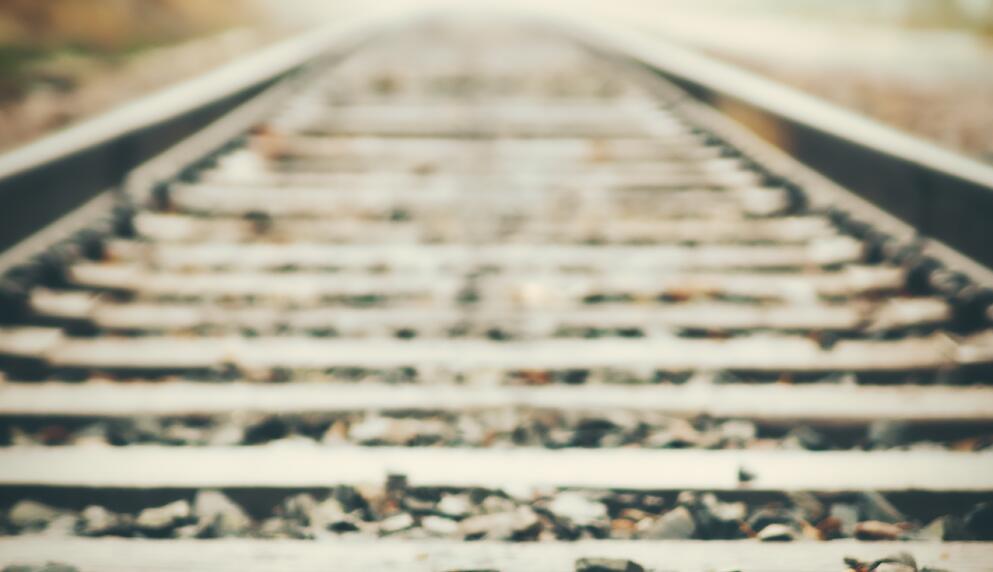 Personalization journey: are you still on the right track?
08 January 2022
The end goals of any Customer Experience (CX) program are on the one hand to create business value through acquiring, retaining and growing profitable customers and on the other hand to achieve your business results.
If you want to enhance your customer experience and be more personal, you need to create relevant and individual messages that catch the attention of your consumers across different channels. These kinds of message on social media, via ads or an email campaign yield a much higher ROI.
The importance and value of personalization is high and via the right tools it is possible for all marketers. Below you can find five steps that will help you to personalize your customer experience and go further than only including the name of your customer in an email.
1. Look at the data you have currently
Look at your own data to understand who your customer is. How do they search for your products? Where are the opportunities to start personalizing the customer experience? You can find this information for example by looking at your CRM data or sales information. This data can already determine or give an indication of the true lifetime value of your customer and his/her acquisition cost. Furthermore, this data can give new insights about segmentations within your target market.
If you want to go one step further into personalization, make sure you have access to the right data that you want to personalize. Map the data that you want to use for personalization and know where you are getting it from, how you are getting it and the quality of the data that you currently have. This may open up opportunities to enrich your data through new collection points or criteria.
For example, Netflix is famous for its viewing recommendations. They map their user data to recommend content by using an algorithm that is consistently being developed and improved. But the personalization doesn't stop there. They saw an opportunity to build a strategy to define what subscribers see as they browse the product catalogue. This strategy aims to link the right user to the right content.
2. Take advantage of predictive marketing
Today, consumers expect and demand personalized experiences from companies/brands. The challenge for companies is to meet those expectations. The use of predictive analytics can make the interactions with your users more effective and can help to create great customer experiences. Predictive marketing can use both marketing and customer behavior data to detect patterns. This can help you to contact customers both how and when they prefer to be contacted. Additionally, predictive marketing will also help you predict the outcomes of your marketing efforts before they happen, and tweak if necessary.
Different tools can help you collect customer data and preferences like gender, geolocation, website behavior, brand interaction, etc.  This data collection will help you to target your customers with personal and relevant follow-up actions, tips or opportunities.
Furthermore, past customer information about previous interactions and purchases can be helpful to target customers via multiple channels. By keeping your brand present on different marketing platforms, it can have future purchases as an outcome.
For example, if you have a customer who has booked flights to Barcelona on your website, you can use that information to send them timely upsell opportunities for hotels, tours, transportation, etc. When a customer is interested in one of the hotels you proposed, you can send them an email thanking them for their interest and offer a percentage off when he/she books within 24 hours.
3. Treat personalization as a strategy, not a tactic
Many companies see themselves as "customer-centric". However, personalization should be integrated in the Customer Experience in order to make a difference.
Personalization is a continuous process of improvements. It's more than a tactic to use once in a while to boost conversion rates or to decrease a bounce rate. Personalization must be seen as a business strategy to deliver a good experience to your customers.
For example, YouTube suggests videos based on previously watched videos. The more videos you watch, the better the recommendations are. By providing relevant and personalized content, YouTube hopes to keep users as long as possible on their platform.
4. Continue or start to measure
The long-term output of any CX program is to create business value through acquiring, retaining and growing profitable customers.  How to make sure, along the way, that you are still on track? Measure and revise if necessary.
Surveys and multiple client inquiries indicate the strategic importance of CX for CMOs. Yet brand awareness metrics are used twice as often as KPIs than CX metrics. Companies that want to grow further into customer experience and deliver high quality personalization, need to start measuring their customer experience efforts. It's important for marketers to measure what matters for both marketing and the business to improve their CX.
By investing in their CX strategy, companies can define objectives to increase customer satisfaction, loyalty and advocacy, reduce customer churn and boost revenues. Each of these objectives can be linked to different Key Performance Indicators (KPI's), like Customer Churn Rate, Net Promotor Score (NPS), Customer Satisfaction (CSAT) and Customer Effort Score (CES) that can be measured.
5. Create relevant content via automation
Identify where you want to begin the personalization in the customer journey. This can have some creative and UX impacts that also need to be taken into consideration. Afterwards, it is important to start mapping the content to see how it has an influence on the different target groups and identify what content is missing.
Automation is a tactic that can help you when it comes to creating relevant content that meets/exceeds customer expectations. You can use it in different ways to create amazing content.
Event-driven automation
You want to encourage repeat purchases, for example, so every time a customer buys something via your website, you automatically send them a discount code for their next purchase. This can result in an increase in your open rates, email marketing growth and it attracts new customers.
Dynamic content
Next, you can create amazing content by sending relevant messages and recommendations to your customers based on their location.
For example, by using an email template, automation and dynamic content, you will be able to let a certain message and relevant content appear for particular customers.  The content of the email will be different for each individual based on the data (location, preferences, gender, etc.) you have collected.
Customer journeys – time-based emails
This is a set of emails that are sent out automatically based on selected moments in the customer journey.
For example, booking.com uses customer journeys to maintain a sense of urgency and maybe a bit of FOMO (fear of missing out). By targeting customers with a time sensitive, "book now or you might miss out," style offering, booking.com increases its chances of conversion.
By selecting a specific date to send out an automatic email notification of new opportunities to book, it doesn't lose out on business. Additionally, with an automated customer journey, it can schedule automatic follow-up reminders.
Customer journeys – behavior or event-based
Another way you can automate your campaigns is with behavior or event-based customer journeys. This is where you send communications based on specific actions of a consumer. For example, let's say your customer visited your website and searched for a specific product, but didn't purchase. A customer journey recognizes this action and triggers a specific set of follow-up emails.
Other
relevant
Posts
Discover smart tips, personal stories and our take on the latest marketing trends
Let's push your marketing strategy to the next level!
Switch to a higher gear with our strategic marketing consulting or interim management services.
Start your project