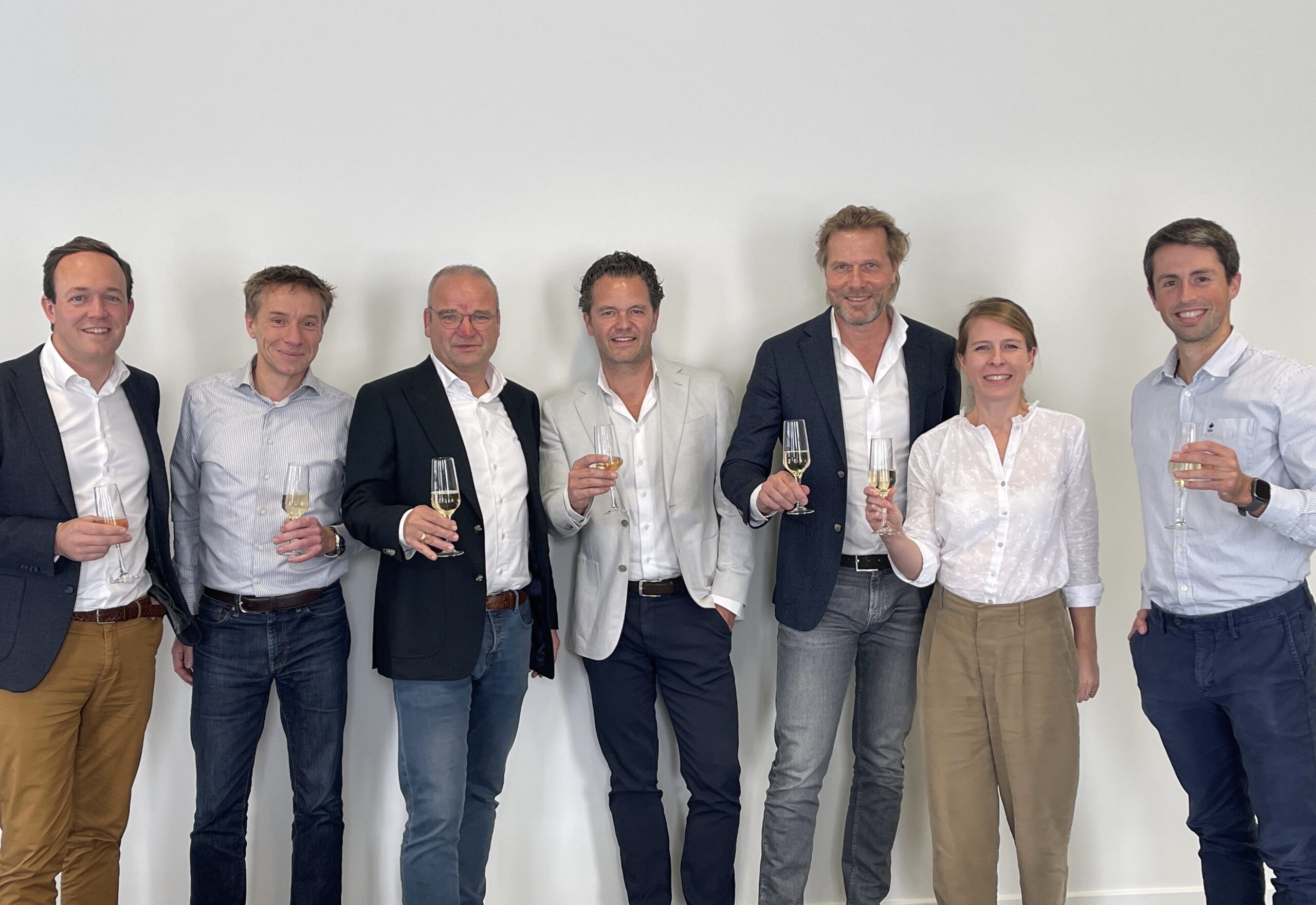 With acquisition of flowresulting Customer Collective anchors itself in Dutch market
20 October 2022
Brussels, 20 October 2022 – With the acquisition of the Dutch flowresulting, a leading strategy and marketing consultancy firm, Customer Collective expands its expertise in the field of marketing strategy and fills a gap in its service provision: the pricing expertise that is at the top of CMOs' agenda. Thanks to this acquisition, Customer Collective sees  the opportunity to offer its clients and employees broader solutions and to grow further in Belgium, the Netherlands and Germany.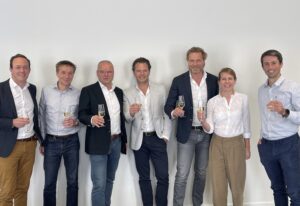 From left to right: ​ Grégory Delens – Managing Director of Expansions Customer Collective, Wouter Stoutjesdijk – Managing Director The House of Marketing Nederland, Ed Ram – Partner flowresulting, Anders Jansen – Partner flowresulting, Marc Westeneng – Founding partner flowresulting, Lies Taerwe – Managing Director The House of Marketing, Regis De Preter – Investment Manager Down 2 Earth Capital
What makes customers happy 
The Utrecht-based flowresulting, has been offering hands-on strategic advice for more than 20 years. The team of 15 consultants work for brands such as Volkswagen, Vattenfall, Nespresso, Nationale Nederlanden, ANWB, a.s.r. and many more. The consultancy is an expert in strategy, CX and pricing: products and services that make customers happy and for which they want to pay. It is led by Marc Westeneng, Anders Jansen and Ed Ram. Managing Partner Marc Westeneng at flowresulting: "Clients often ask for a broader service scope than flowresulting can offer. Saying 'no' is never good for the client, nor is it good for us. But we often do that, because we focus on what we do best.With Customer Collective, we offer our clients access to more expertise within the marketing field. I think that our customers will be happy with this."
Focus on the consumer 
Customer Collective was launched in March last year and is an ecosystem that consists of various businesses, including The House of Marketing. Their mission is to simplify the growth of organisations by means of talent in the area of strategy, digitisation, data, technology and branding. That is why Customer Collective brings businesses together that command one or more of those five areas of expertise. The collective currently consists of around 300 employees in Belgium, 100 in the Netherlands and 20 in Germany.
Pricing: the fourth "P"
Lies Taerwe, Managing Director of The House of Marketing, is delighted with this acquisition, because it will stimulate a more rapid growth of Customer Collective: "The war for talent is raging everywhere. With flowresulting we are strengthening our expertise in the area of customer strategy. Their knowledge of the Dutch market is of considerable importance for moving from strategy to implementation." An additional reason for delight is that flowresulting has a lot of experience  in Pricing, after Product, Promotion and Place the last of the four Ps of the marketing mix. "This component was insufficiently underpinned with us, while value-based pricing is so crucial," continues Lies Taerwe. "Now we are going to deploy this expertise with all of our clients! The arrival of flowresulting is also an excellent fit in the international ambition of Customer Collective. With acquisitions such as these in Belgium, the Netherlands and Germany, we want to reinforce our group with the right experts."
More credibility and strength
For Wouter Stoutjesdijk, Managing Director of The House of Marketing in the Netherlands, the arrival of flowresulting is an important step: "flowresulting enjoys an excellent reputation. This builds our credibility. Their consultants are strong in the development of optimal value propositions and customer strategies for large companies. For many marketers, their pricing expertise currently holds the top position. The know-how of flowresulting is essential for providing even better service to our clients. And at the same time, we strengthen our grip on the Netherlands."
---
About Customer Collective
Customer Collective is an ecosystem that consists of various entities. The marketing group supports companies to achieve fast growth through a passionate focus on their clients. The group concentrates on five pillars that are also the conditions for a successful commercial transformation: customer strategy, branding & performance, digital acceleration, data and technology. Since 2021, Customer Collective bundles the strengths of The House of Marketing, Dignify, Upthrust, Fightclub, Sales X and AddData. As opposed to other ecosystems existing on the European market, the companies work closely together. For each project they select the best profiles with complementary expertise and skills to have the best possible impact. Customer Collective is supported by Down2Earth Capital and QuanteusGroup. The group has more than 400 employees in Belgium, the Netherlands and Germany. For more information, go to www.customercollective.eu.
About flowresulting
Flowresulting is a strategy & marketing consultancy with the belief that good service provision can make life better,– better for clients and better for employees. They have been working for the major brands of the Netherlands for more than 20 years. Flowresulting develops products and services that make customers happy and for which they want to pay: from added value to gains. Various expertise and 'hard' and 'soft' analysis and research techniques are combined to achieve better results.
Other
relevant
Posts
Discover smart tips, personal stories and our take on the latest marketing trends
Let's push your marketing strategy to the next level!
Switch to a higher gear with our strategic marketing consulting or interim management services.
Start your project