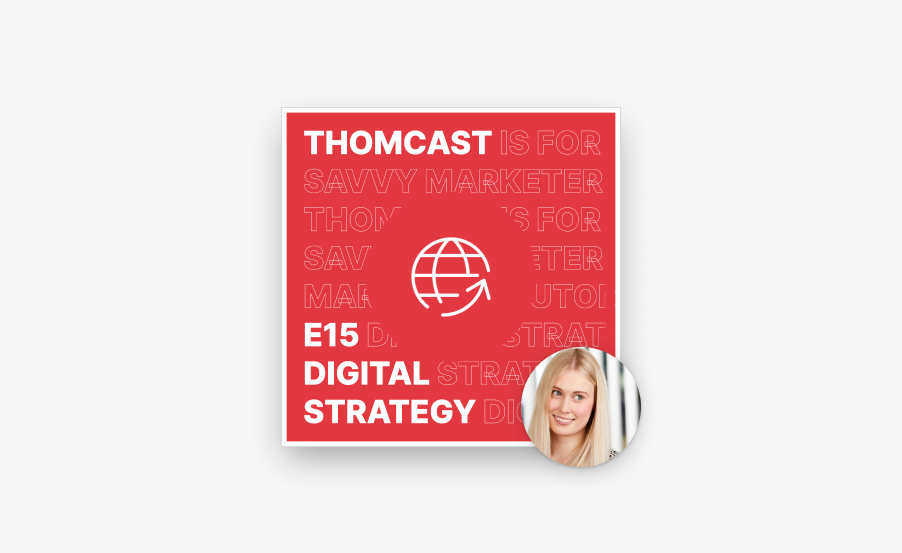 Digital Strategy: reach your targets thanks to your digital strategy #digitalstrategy
21 April 2022
THoMcast E15
In this episode, Inge Van Israël , Consulting Manager at The House of Marketing joins us to explain how to set up a digital strategy and why companies should keep that in mind. She also shares with us some best practices , do's and don'ts.
🚀 TIMESTAMPS
(1:30) Introduction of Inge
(2:02) What is Digital Strategy
(2:45) Digital Strategy doesn't walk alone
(3:40) What are the company's main questions concerning Digital Strategy
(5:18) How does a company start digitalisation
(6:52) KPI's of Digital Strategy
(8:38) Test & see what works
(9:25) What about budget and time
(11:35) Difference between what's tactical and what's strategic
(14:25) Tips a Tricks
🧩 RESOURCES
🎙 OUR GUEST
Inge Van Israël, Consulting Manager at The House of Marketing.
🙋‍♀️ CONTACT
Want to discuss digital transformation further with our experts?
Other
relevant
Posts
Discover smart tips, personal stories and our take on the latest marketing trends
Let's push your marketing strategy to the next level!
Switch to a higher gear with our strategic marketing consulting or interim management services.
Start your project