Are you an analytical mind with a sharp eye for detail and willing to give an extra boost to our Business Support Team? Are you solution- and service-minded and get energized from getting things done?
Together with its Customer Collective sister companies, The House of Marketing is looking to strengthen its Business Support Team with a specialist focusing on invoicing and contracting.
Read more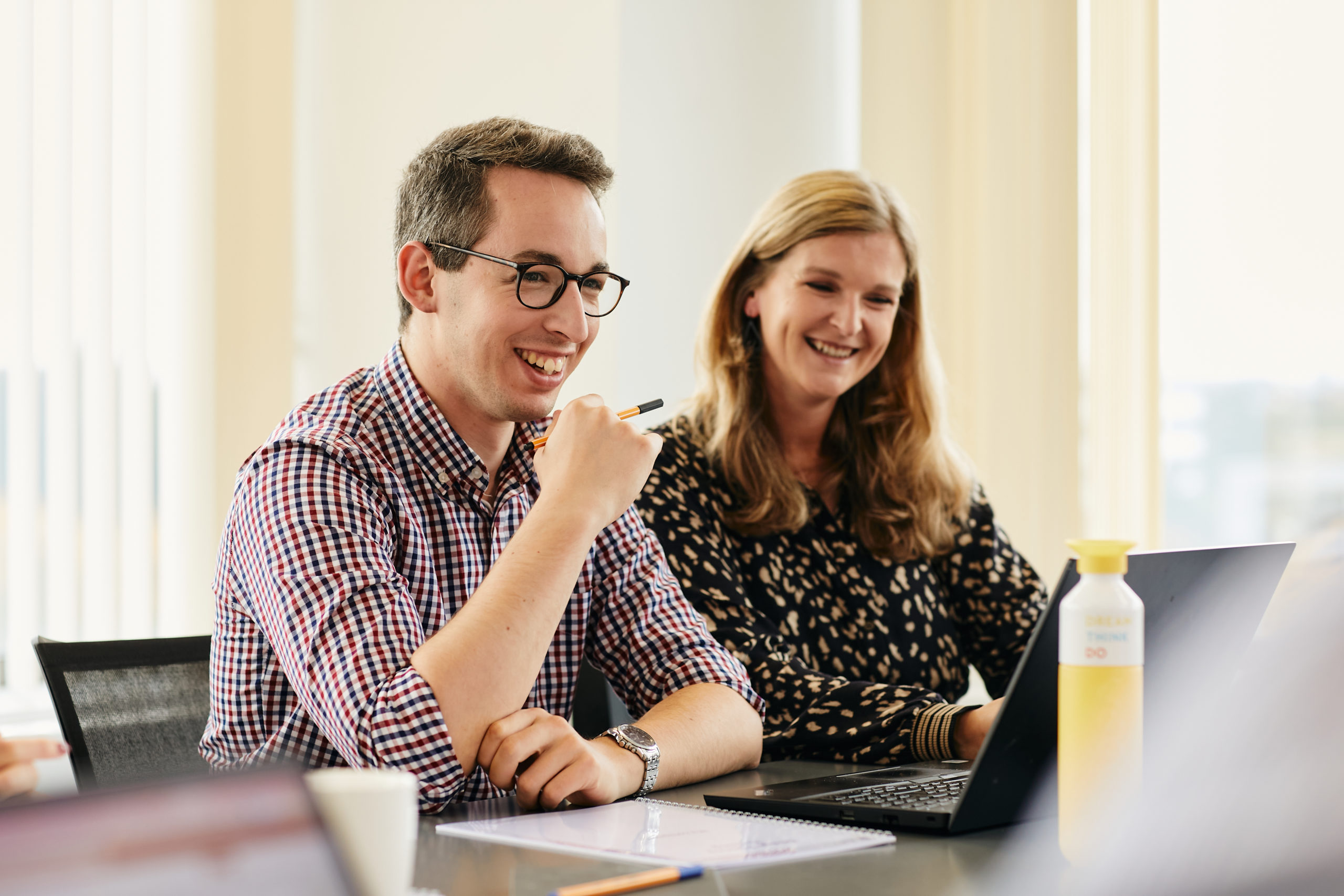 Tasks:
You are an essential go-to-person for our clients, our consultants and our business development team (i.e. team of Client Managers, passionate marketers responsible for the commercial relationship with our clients and the coaching of our consultants).
You are responsible for:
Contracts with clients and freelance consultants: from drafting the contract based on input from the Client Managers to making sure the contracts are effectively signed and logged into our CRMs
Invoicing: based on the contractual agreements and on timesheets filled by the consultants, you validate the freelance invoices, create the client invoices and prepare the reporting thereof
Making sure all parties involved in a project have access to the right information and get an answer to their back office-related questions
Your profile:
A first experience in a similar function is a strong plus
You have a bachelor degree
Analytical and eye for detail: there's no such thing as a 99% correct invoice, right?
Problem-solving and service-minded: you strive in helping our internal and external stakeholders find a solution to their (sometimes complex) invoice- and contract-related issues
Hands-on, organized and well-structured: we are a fast-growing Group, so if you're a self-starter and can help us be a bit more process-driven, we can surely reinforce each other
Solid ethics and responsibility: you're dealing with confidential financial data so discretion and reliability are must-haves
Strong communication skills, adapting to a wide array of profiles for effective collaboration
Fluent in Dutch, French and English: our internal official language is English and you will interact with FR- and NL-speaking clients (by email and phone)
At ease with the Microsoft Office suite, knowledge of Salesforce is a plus
About us:
The House of Marketing is part of Customer Collective. Our international group helps companies to build strong relationships focused on their most important growth asset: their customer. We call it 'Customer Ownership' – the end customer is at the heart of every activity. This calls for a unique combination of customer strategy, digital acceleration, data, technology and branding & performance. Customer Collective brings these 5 building blocks together by joining the forces of The House of Marketing, Upthrust, Dignify, Fightclub and addData. For each project, we select the best profiles with complementary expertise and skills to generate the highest possible impact.
Customer Collective is powered by Down2Earth Capital and Quanteus Group.
Hear from your
future colleagues
When I worked at The House of Marketing as a Junior Consultant, I worked on 7 different projects in a little under 3 years, in 6 different industries. Fast-paced, ever-changing, adding value. I LOVED it. I loved it so much, that even after a 'THoM-sabbatical' of about 5 years, I came back. And I love it even more now! I love how my counselor thinks along, embraces my restlessness, and steers me gently. I love how I get to work in the Human Capital team and combine this with consulting work. I love how flexible the company is, allowing me to be present as a mom of 2 young children on top of those two roles! I love how I get to coach and guide other THoMers in their search for their passion and potential. And yes, it's such a cliché, but I love our THoM DNA, that makes sure everyone blends in, stands out and sparkles at the same time.
Our offer:
As a company, we strongly invest in our people, offering a nurturing, dynamic and growing working environment. We combine the best of both worlds: the entrepreneurial spirit and mindset of a SME with the array of opportunities typically offered by large corporations.
Apply Now