Nowadays, people are looking for different challenges and experiences during their career. Staying at the same company throughout the course of an entire professional journey is no longer the norm.
Why not step outside of your comfort zone and challenge yourself with various assignments in different industries?
The House of Marketing is hiring Digital Marketing Consultants who challenge the status quo while staffed on strategic marketing consulting projects. Don't hesitate… apply now!
Read more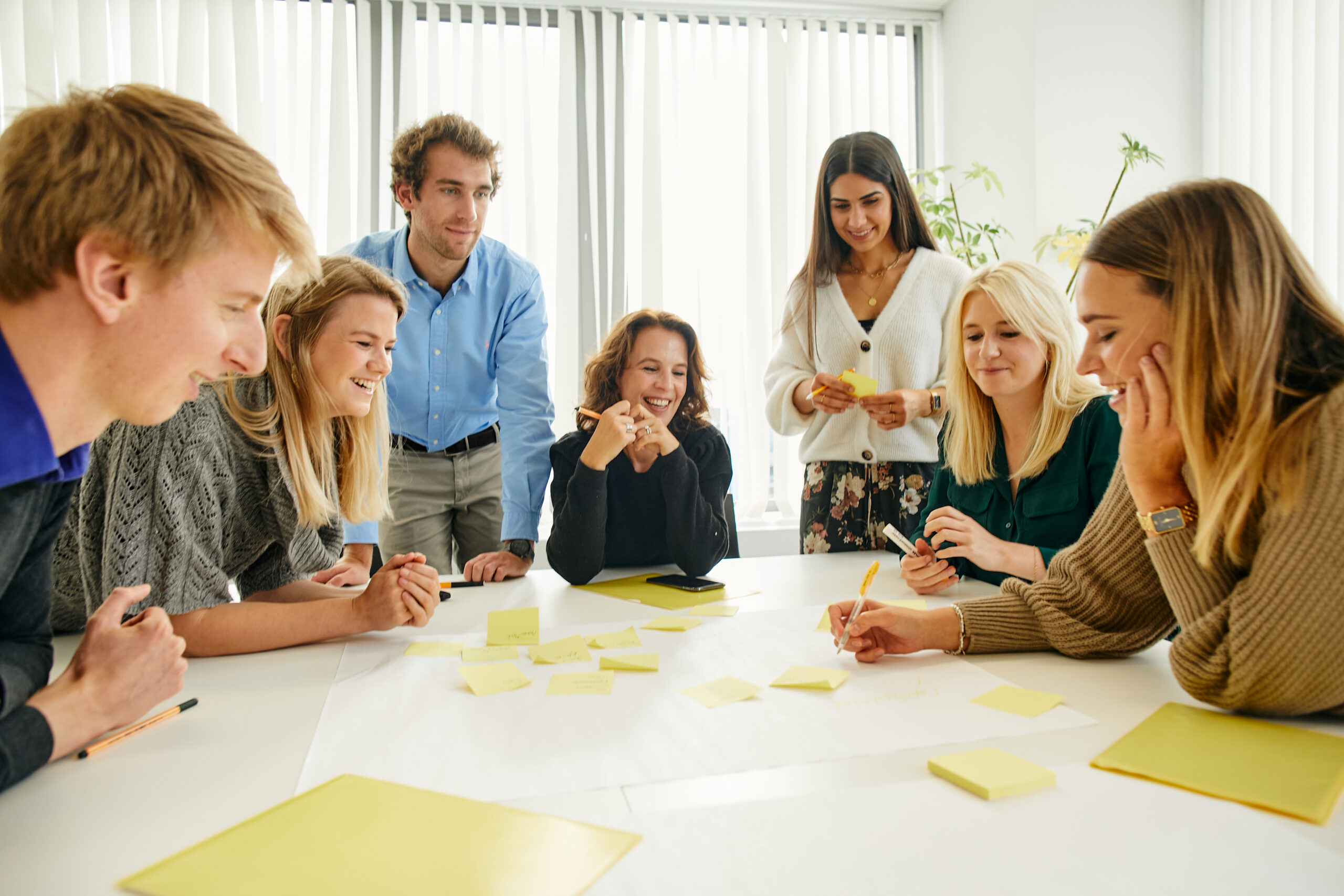 Are you our new Digital Marketing Consultant?
The House of Marketing is recruiting Digital Marketing Consultants,
ready to help our clients unleash their power to drive growth, create new sources of value and transform their businesses.
Are you a young professional with 2 to 8 years of experience, a passion for digital marketing and an entrepreneurial spirit, aiming to further expand and share your expertise?
Do you have a clear, open mindset and get energized from working on challenging projects in various industries?
The challenge
You'll work together with our clients from various industries on strategic marketing consulting projects, as well as interim management projects. Hereby, you'll be continuously supported by The House of Marketing's expert teams in our different marketing streams.
Project delivery: you take the responsibility of delivering a project on time, exceeding our client's expectations. Whether it is in a project team or on an individual base, as a project manager or as an interim manager, you will work in all type of digital marketing domains in line with your experience and interests (digital transformation, digital communication, growth marketing, CRM, marketing automation, content/ social …) across a large variety of sectors
Support and further develop The House of Marketing's firm equity by sharing your knowledge, coaching junior colleagues and detecting new opportunities at our clients with an open view
Is this you?
We're looking for passionate marketers with:
A business related Master's degree, combined with 2 to 8 years of experience working on digital marketing projects and developing digital marketing strategies (in B2B or B2C environment)
An open mindset, who adore to work in various industries and changing environments
Good interpersonal skills, able to engage, influence & educate others
An analytical and well-structured mindset
A can do, problem solving attitude, with demonstrated passion for achievement
Strong communication skills, fluent in the local language(s): Dutch and/or French in Belgium, Dutch for The Netherlands, and a very good commandof English.
A sense for responsibility, who are able to lead multidisciplinary teams on strategic projects, drive execution and coach team members
A fascination for entrepreneurship: you want to make the difference on various levels
Hear from your future colleagues
8 years into my career, I felt restless. I was labelled as a high potential, a restless soul, a perfectionist, and perhaps by some even a quitter. Then I stumbled upon a company called the House of Marketing. Fast forward 5 years and I still feel restless. I completed an exec MBA while at the House of Marketing, I worked at 4 different clients on 6 different projects. I spent a year strolling the streets of Amsterdam working in telco, explored the allure of the Dubai sun while looking to expand our business and went snowboarding in the Swiss Alps. I dove into the world of experimentation and neuromarketing. I guided 6 people along on their own discovery journeys. I'm quite content remaining 'restless' for a little while longer, at a company where I'm encouraged to be myself and get to explore the limits of my pitfalls and potential.
Our offer
At The House of Marketing, we strongly invest in our 'THoMers', offering a nurturing, dynamic and growing working environment.
The House of Marketing combines the best of both worlds: the entrepreneurial spirit and mindset of a SME with the array of opportunities typically offered by large corporations, thanks to exciting projects with our clients (leading medium-sized or large companies active in virtually all sectors).
Apply Now