The House of Marketing is looking for seasoned and passionate MARKETING AUTOMATION CONSULTANTS to help provide strategic advice, create new sources of value and transform our clients businesses along the way.
We are looking for new colleagues (THoMers) who not only possess the technical background to substantiate their marketing automation knowledge, but also have a hands-on marketing vision and the skills of understanding the end-to-end marketing processes.
Read more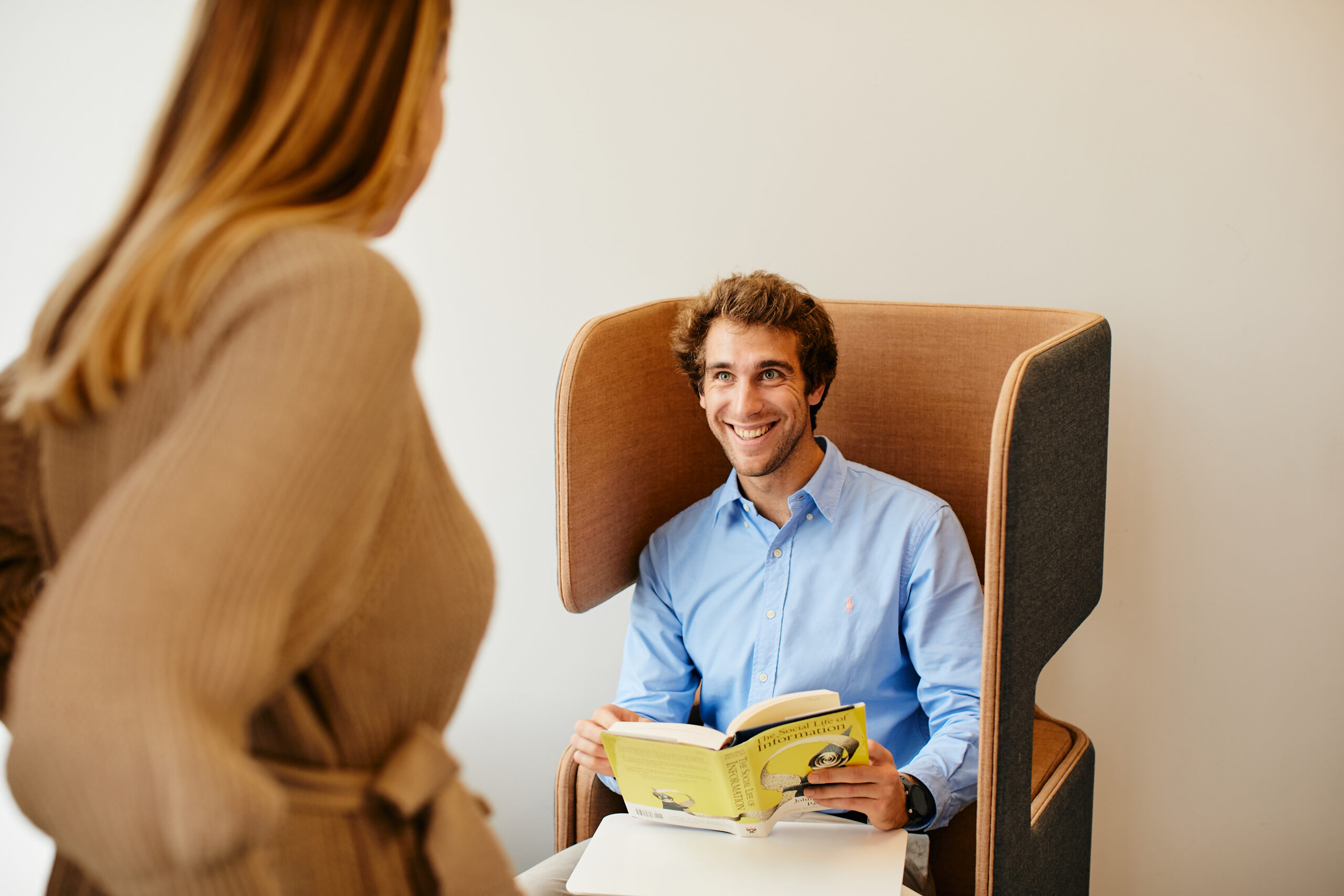 We are eager to find someone who can inspire, guide and motivate teams, who can have impact at top management level and who can help The House of Marketing to strengthen the marketing automation knowledge internally but also leverage it at our clients.
The challenge
You will work with our clients – as an individual or in a team set-up – to turn the challenging transformation of marketing in the digital age into successful business opportunities.
This includes for example:
Playing a leading role in the marketing automation service line, from strategy and set-up to traffic and conversion optimization;
Leveraging technology to improve and streamline the customer experience throughout the entire customer journey (online and offline);
Developing a content marketing strategy and driving development of compelling content that is optimized for search engines, sharing and distribution across channels;
Monitoring, analyzing, managing and boosting online brand reputation;
Creating and managing campaigns that are both creative and leverage the power of programmatic
You will also actively contribute to:
Helping (junior) colleagues to realize their full potential and actively stimulating coaching/ talent development
Knowledge building and sharing
Is this you?
We're currently looking for passionate marketers with:
5+ year experience managing large scale marketing projects, and specializing in the Marketing Automation field since the very beginning of the discipline
The ability to create and implement programs that build awareness, generate demand and pipeline opportunities, design and deploy marketing automation systems with mail and website personalization, automated lead nurturing and scoring programs, SEO & SEM.
You have a strong affinity with the Lean Management concept and Modern Marketing and Inbound marketing fundamentals
Strong technology skills:
You excel in one or more of the following Marketing automation platforms: Adobe Marketing Cloud, Marketo, Hubspot, Pardot, Salesforce Marketing Cloud
Segmentation & data modelling come naturally to you, you are familiar with the concept of personae
You understand ROI & conversion rates and influencers
You are familiar with concepts like MQL, SQL, SAL, CTA & KPI's
As the cherry on the cake, you also have basic knowledge of HTML, CSS or (My)SQL
Strong consulting skills:
Able to listen, engage, influence & educate
Analytical mindset, well structured, problem solving approach and attitude
Strong project management skills:
Able to lead multidisciplinary teams on strategic projects, drive superior execution and effectively coach team members
Hands-on with demonstrated passion for achievement
Passionate about trends and new products, curious and continuously developing strategic marketing skill
Strong communication skills, fluent in the local language(s) (Dutch and/ or French for Belgium, and Dutch for The Netherlands) and a very good command of English.
Hear from your future colleagues
At The House of Marketing, personal and professional development is essential! I like the fact that I am offered missions that meet both my career/professional expectations and my family environment.
The best feeling is when results exceed your expectations. I get the opportunity to start at the drawing table conceptualizing a strategy and afterwards get my hands dirty to see the strategy come to life and deliver sustainable change and impact. What else do you want?
At The House of Marketing, we strongly invest in our 'THoMers', offering a nurturing, dynamic and growing working environment. The House of Marketing combines the best of both worlds: the entrepreneurial spirit and mindset of a SME with the array of opportunities typically offered by large corporations, thanks to exciting projects with our clients (leading medium-sized or large companies active in virtually all sectors).
Apply Now