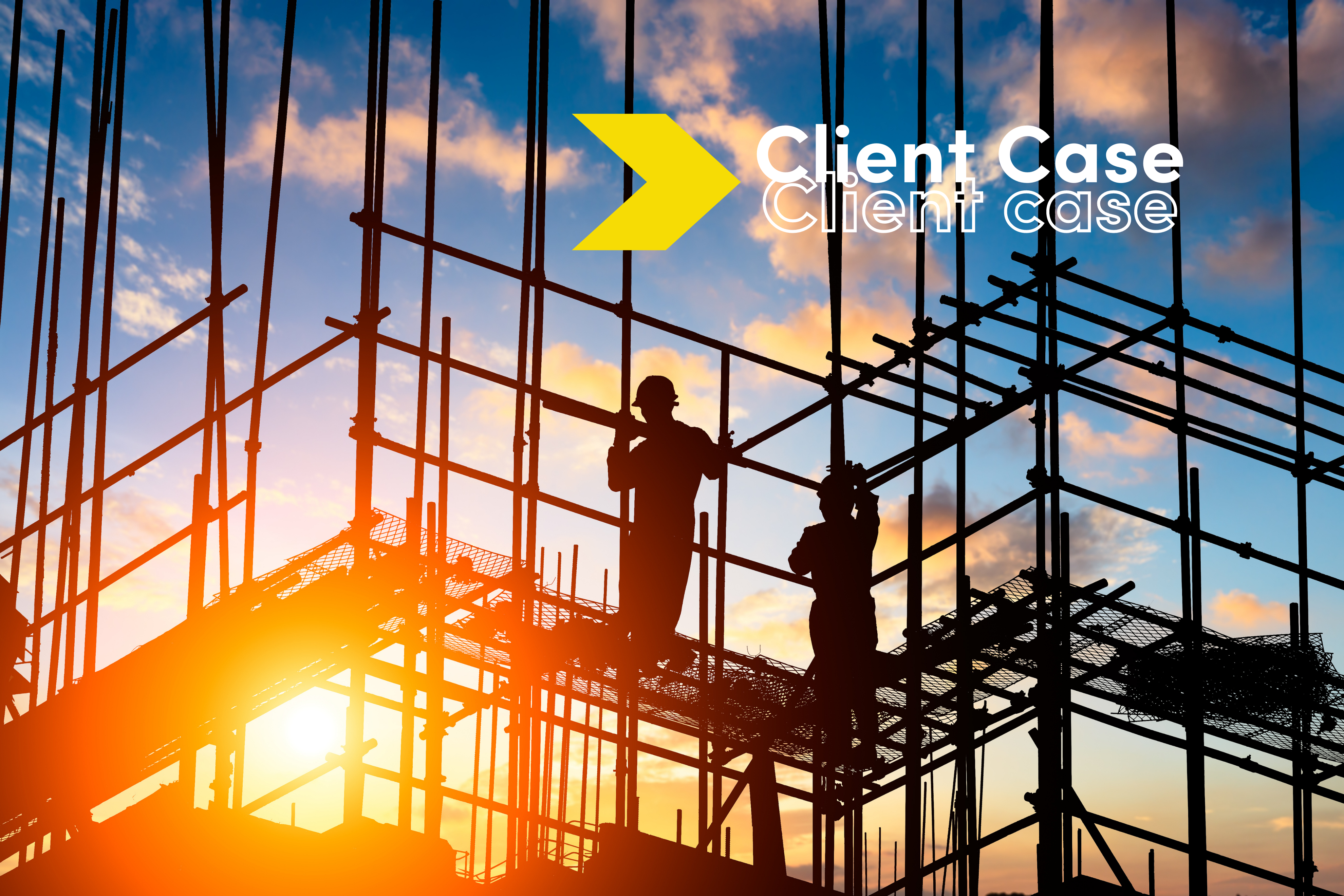 How we built a 5-year digital marketing roadmap from scratch for a B2B company in the construction sector
Our client:
The Belgian branch of an international player in the construction sector.
Our interdisciplinary team:
Our team consisted of consultants from The House of Marketing and Upthrust;
Senior Consultant & Consultant from The House of Marketing
Head of Paid Social, Growth Marketer & Graphic Designer from Upthrust
Duration of the project:
Our consultants worked on the project for 5 months.
CHALLENGE
Our client was an ambitious, fast-growing scale up. Entirely dependent on their mother company for marketing actions, they lacked a separate and dedicated marketing department. Marketing had to become a major growth driver, which meant their activities had to be internalized. They reached out to The House of Marketing and Upthrust to define a 5-year digital marketing roadmap, a long-term strategic plan including the necessary building blocks to reach their ambitious business objectives.
APPROACH
Our team took an experiment- and results-focused approach to traditional marketing campaign development to build a strong marketing strategy. This included 4 steps, with growth marketing at the heart of the project:
1. Collect customer insights
In this phase, our consultants:
Organized qualitative interviews
Conducted a quantitative online survey
The quick scan validated our team's assumptions that several business types had different needs. This called for a need-based segmentation: segmenting the client's target group based on those different needs enabled our team to better reach and convince potential customers.
These personas humanized the different segments and created a shared understanding of the business types to reach.
Designing connection moments and touchpoints for different personas provided our team with a better view on their journey and helped them to detect opportunities to move prospects faster to a next stage of the funnel.
2. Draw up brand positioning & value proposition (VP) 
In the second step, our consultants defined what prospects and customers should remember and feel when engaging with the client's brand and solutions. Defining the client's offering, while keeping the focus on what customers were looking for, they shaped:
A new brand positioning (focus on 'how'): how you differ from competitors
A value proposition (focus on 'what'): which problems your product or service solves, and which valuable & unique benefits it offers to your customers
The VP matched with the needs of the personas and was refined for each one.
3. Set up a growth marketing track
Our team applied the 'Reversed Funnel' and 'Growth Funnel' during workshops with the client. While the 'Reversed Funnel' exercise uncovers main barriers at every stage of the customer journey (a.o. reasons why your customers can't find you, or won't buy from you), the 'Growth Funnel' one identifies solutions for those challenges.
Those exercises resulted in a list of experiments, which were rated based on their impact and feasibility. The final list contained 10 experiments, which were set up one by one (a.o. An outbound LinkedIn campaign, a ROI calculator and SEA on high-intent keywords). Those that didn't work were killed, those that did were scaled.
4. Creation of digital roadmap
Learnings that came out of the experiments were integrated in the 5-year roadmap. Our consultants selected tools & tactics to enable the implementation, optimization and measurement of the strategic plan.
RESULTS
Our consultants delivered a digital growth plan ready for implementation, which included:
A strategy 1-pager ​
5 personas & customer journeys
A new brand positioning & VP
A cookbook of the growth track, which contained an overview of the experiments that were run and their results
An awareness, acquisition, activation & revenue action plan, based on the shortlist of experiments
A content strategy, with suggestions of content topics for each funnel phase
A marketing technology toolstack, which included the tools they'd need to carry out the plan
Organizational design support, such as recommendations about which resources to hire and outsource, help with the set-up of vacancies and advice about tools to collaborate in an agile way
Budgeting​ overview
A concrete action plan mapped on a timeline