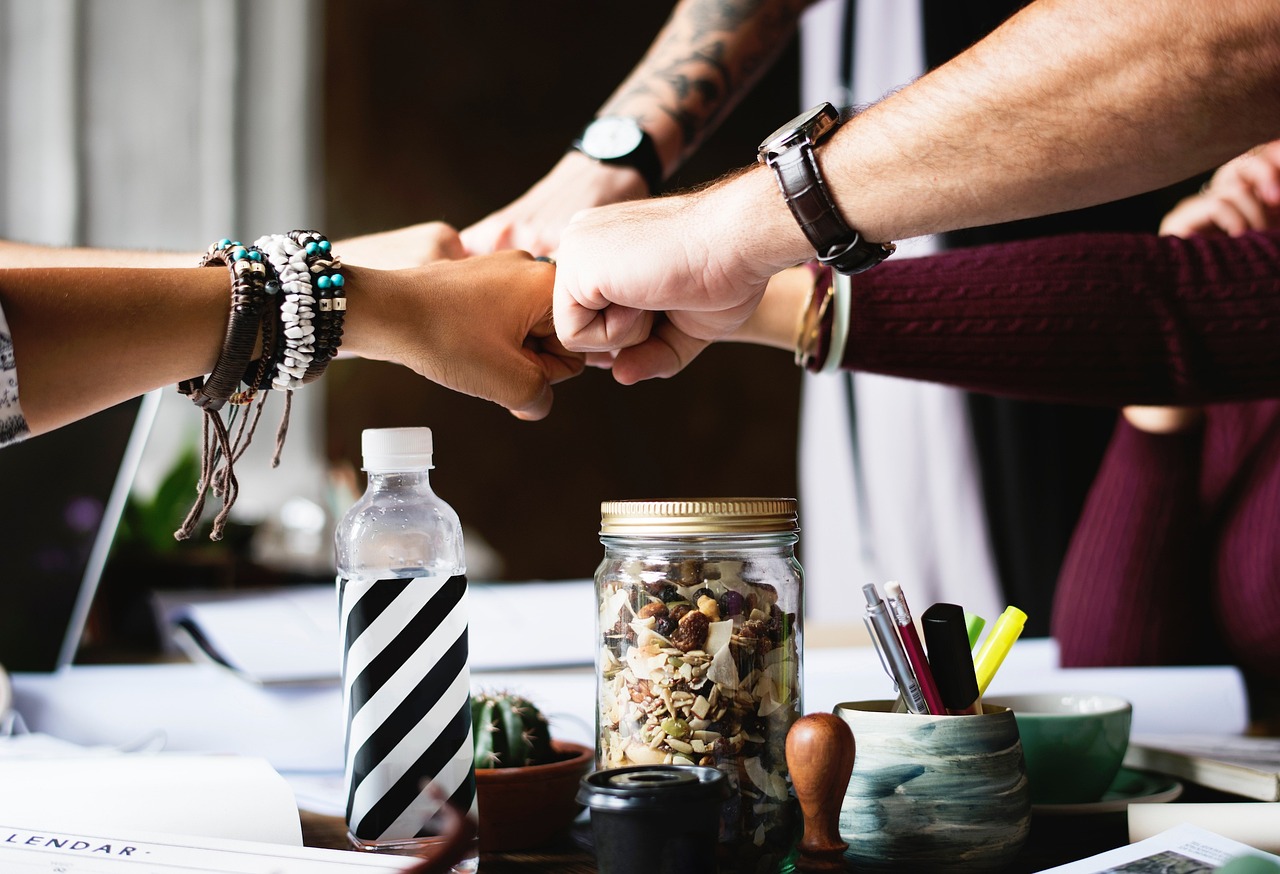 "Every CMO's New Year's resolution is … an effective marketing team": 3 Key elements to create dream teams
17 January 2023
Just as with personal New Year's resolutions, business ones sometimes roll over to the next year. In the context of war for talent, the search for the best people and teams is surely a recurring topic and still in full force. 
 "Teamwork makes the dream work" – I'm sure this rings a bell. A recent article from Forbes goes as far as stating that: "Teamwork can be the single most important skill and business process in making your organization effective and better than the competition." Multiple studies show that teamwork has a positive effect on individual and overall organizational performance. However, despite the clear importance of quality teams and teamwork, not many people in the work context can brag about having a true 'dream team'. Surely, building good teams is easier said than done – with dozens of factors coming to play. But, is there something you can do to beat the odds? Keep on reading to learn some of the key elements for a great marketing team. 
3 Key elements to create dream (marketing) teams
Communication, focus skills, and diversity 
A dream marketing team will look differently in any company. As with many complex issues, you have to consider a lot of variables to create a truly personalized solution: your customers and their needs, the business size, industry, objectives, region, culture, and 'the chemistry' among specific individuals. However, regardless of the individual company context, there are still a few key elements of ideal teams that can help you get started:  
1. Effective, open communication makes all the difference  
The infrastructure and culture you set up in the team is as important as the actual people you hire. As, no matter how good your people are, if they think in silos and competitive boxes – the team overall is likely to lag. This is particularly important for marketers, as to be successful, no-silos mindset and communication with the rest of the company is crucial. 
From the start, build an atmosphere of openness, synergy, and effective communication. Make sure that everyone in the team understands that the success of the team = their success. Even though individual tasks and goals might be different, everyone should be aligned and clear on the overall high-level goal, its measures of success, and the key priorities the team is working towards.  
It is critical that teammates have empathy for each other, value everyone's time like their own, and are willing to help and step in whenever needed. At the House of Marketing, for example, we have a concept of the 'iceberg' – meaning that each consultant and their knowledge are just the 'tip of the iceberg' you see. But everyone knows that they are always supported by everyone else at the company and the (underwater) mountain of their expertise and help. 
2. Skills can be acquired, but there are a few to focus on first 
"Mindset first, skills second: hire people for their attitude and teach them the rest" – the idea we developed in the recent blog article still applies. With the right attitude, a growth mindset, and motivation – you can learn almost anything. Of course, you have to start somewhere, but the skills to prioritize might not be exactly what you think. Here are the top two we believe you should focus on first:  
Strategic, holistic thinking 

 
No matter what kind of marketer you are hiring, to be good at anything from content writing to digital analytics, they need to understand how the project fits into the wider priorities. 
Thinking holistically about the overall business objectives will allow your marketing team to keep their eyes on the prize and add value where it matters most.  
For example, the content writer would be able to prioritize main topics and subtle messages to tailor the overall story to help guide the customers towards your business goals. A digital analyst, on the other hand, will understand which KPIs and metrics are the most important to set up first, monitor, and optimize on the regular basis. 
Of course, being able to think holistically is just step one. The real value comes from actually allocating your time for strategic reflection, planning, and the most important tasks. Which links to the next skill: effective time & priority management.  
Effective time & priority management

 
"Lack of direction, not lack of time, is the problem. We all have twenty-four-hour days." ― Zig Ziglar. This famous quote highlights the importance of time management and effective time allocation. In marketing, it is more important than ever. With so many new tools, channels, and techniques, it is easy to get lost and spend time on trendy, yet sometimes low-value activities. 
The most effective marketing teams know not only how to take a step back and assess what projects are needed to achieve the strategy but also how to prioritize specific activities.  
A common example is the objective of 'going digital'. 2020 pushed many businesses to make this their top priority and it hasn't slowed down since. "Digital" – can mean a lot of things though: updating the website, going on TikTok, installing analytics and automation… the list can go on and on. It is up to the marketing team to identify and commit most of their time to the 20% of activities which will bring 80% of results. 
3. Diversity and creative thinking are the true USPs  
Countless studies show that diversity is beneficial for business results. Firms that hire with diversity, equity, and inclusion perform better on financial results, innovation, problem-solving, average employee performance, and more. However, when thinking about a diverse team it is essential to go beyond the obvious metrics and checking the boxes set by the government. Make sure that you also consider the diversity of experiences as well as creativity to build the most high-performing teams.   
For example, when hiring a digital marketer in a highly regulated industry like pharmaceuticals, don't exclude candidates whose experience is limited to big FMCGs. With the right mindset and ability to think creatively, such marketers could bring invaluable cross-industry learnings and help your company get ahead of the competition. Similarly, staying in the medical sector, hiring people with direct industry expertise and less marketing knowledge (don't forget the growth mindset!) can help the team to have a much deeper understanding of the market and improving the customer experience.  
Bonus point: passionate people = successful teams  
Last, but not least, there is one more question you should ask the candidates for your new dream team: 'What is your passion?'.  
The Great Resignation is not only about requesting better work conditions and benefits. It is also about not wanting to spend time on a meaningless job. True high performers care about what they do: whether it's about doing something they love (e.g., shining at & wanting to grow in strategy development or writing) or something they work towards (e.g., sustainability of our planet or creating the most delicious coffee).  
Ensure that everyone's got a 'sparkle' at what they're hired to do and be ready to see fantastic results.  
Let's recap: an effective marketing team requires establishing great communication and synergetic team spirit, paying attention to growth mindset, strategy & time management skills, and hiring with true diversity in mind. Don't forget the passion and you will already set yourself up for success compared to many world companies. But the work is, of course, not done here. Schedule a call with our in-house organizational design team to set up an inspiration session and discuss specific techniques, skills, or positions tailored to your company for maximum success.  
Learn more
Other
relevant
Posts
Discover smart tips, personal stories and our take on the latest marketing trends
Let's push your marketing strategy to the next level!
Switch to a higher gear with our strategic marketing consulting or interim management services.
Start your project