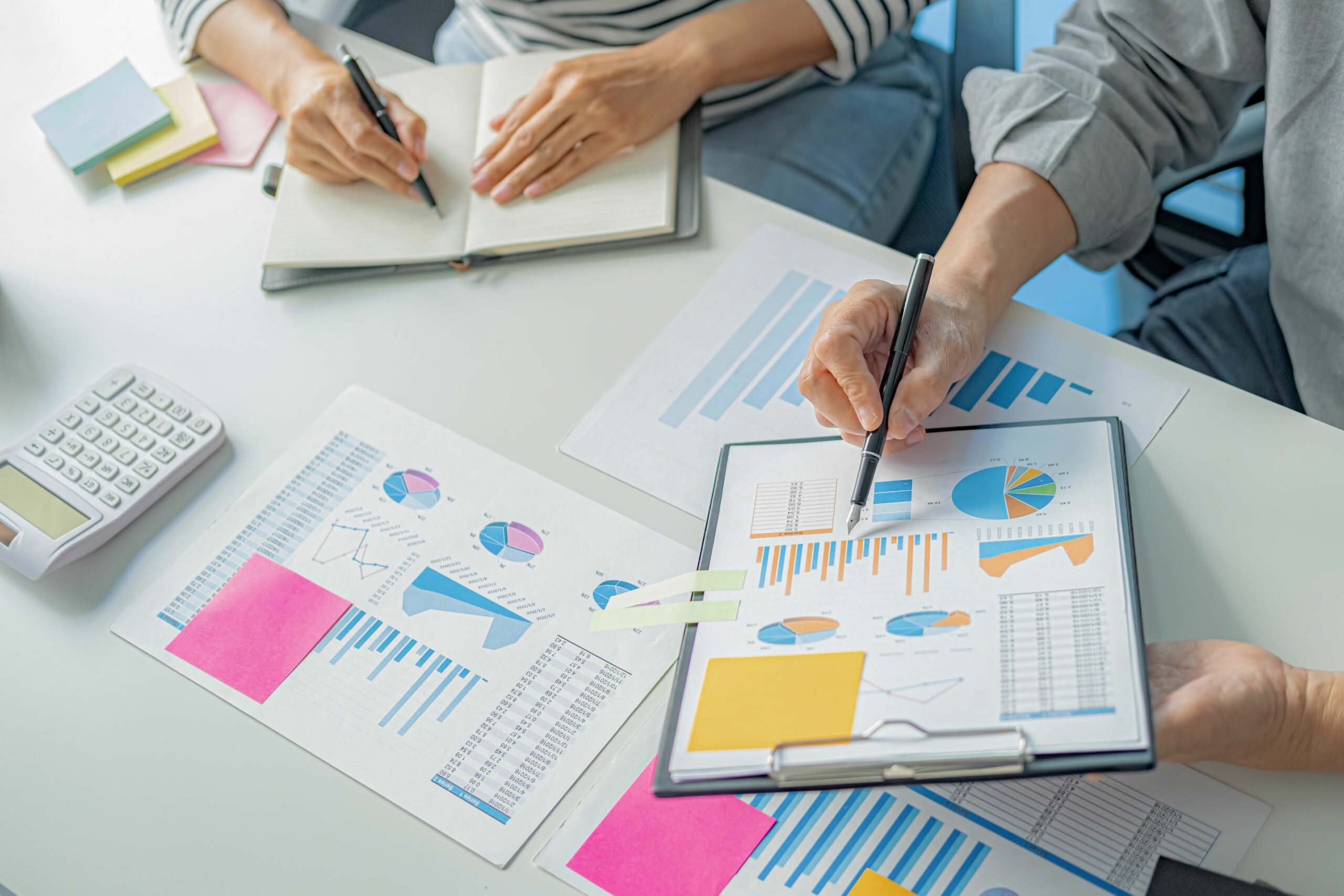 How can you scale your marketing activities to optimize your ROAS?
13 October 2022
Like every marketer, you know that successful marketing activities take time and effort. But at the same time, you're always aiming for higher returns and ROAS (Return On Ad Spend) on your marketing campaigns – right? Discover how you can organize your campaigns to get the most out of them and scale your marketing activities.

First things first: 'successful marketing activities' don't mean anything unless you look at actual metrics. Think of closing a sale, converting a customer or staffing an employee on a project. Whichever metrics you choose, you want a minimum ROAS of 3* to call your activities successful. If that target is too difficult to reach, focus on the goal and try to get as close to it as possible.

How to do this? Micheál McGrath, Head of Marketing at VisibleThread, a lecturer at the Munster Technological University with a track record of strategic repositioning, business development and innovation, took the stage at DigiMarCon in Dublin. He shared 2 key principles to scale your marketing activities: 
1. Put the right person at the right place
Setting up your team for success starts by understanding everyone's expertise and added value. This way, you can separate your creative team, inbound team, campaign team, finance team and sales team. By doing so, everyone gets to focus on their expertise, strengths and pipeline impact.

Your inbound team consists of experts (in fields such as SEO, email and social media) who should focus on attracting a consistent number of prospects in the pipeline. Your campaign team, in turn, is created around cross-functional campaign managers that rely on insights from sales or customer care. They use this input to launch campaigns together with the inbound and creative teams. Their role is to influence the pipeline. 
2. Repurpose content in different ways 
In order to scale and achieve consistent growth, be efficient in the way you create and repurpose your content. A blog article doesn't have to be completely different from your latest company webinar – that's the beauty of repurposing content.

Take a webinar, for example. Organizing one requires significant efforts from different stakeholders, which is why it pays off to leverage the event in various ways. You could create an on-demand version for new prospects, share your slidedeck and recording with attendees and registrants or extract video snippets to share on your social channels. In this article, we share 10 ways to repurpose a live event.

By combining an optimized team structure with repurposed content, you:
Guarantee a

constant influx of new content

to use for inbound and targeted campaigns

Reduce your costs

(in this example: content production)

Improve the chances of successful content, since you have various types of assets to push. This

increases your chances of conversions
Leverage your experts' strengths

to set up and run successful campaigns on different channels
Meanwhile, this approach allows you to aim for higher ROAS (lower costs, more revenue, higher ROAS) and scale your marketing activities more easily. This is possible because you have more channels and assets to compare with than if you were to rely on a single asset or channel set up by someone who's not an expert.

Keeping your KPIs in mind, it's time to shift from a 'Let's run with what we have'- to a 'How can we get the most out of what we have'-mentality.

*Not familiar with a ROAS calculation? A ROAS of 3 means that for every euro invested in your marketing campaigns, you get a revenue of €3 on average. You can compute that metric by dividing the total deal value or revenue generated from a certain campaign (if you want to analyze the ROAS of a specific campaign) or from all marketing activities (if you want to analyze your overall marketing ROAS) by the budget spent on that specific campaign or by all marketing activities.

This article is part of a series of 9 short articles, inspired by DigiMarCon Ireland 2022. Want to discover more digital marketing insights? 

Learn more about digital strategy
Other
relevant
Posts
Discover smart tips, personal stories and our take on the latest marketing trends
Let's push your marketing strategy to the next level!
Switch to a higher gear with our strategic marketing consulting or interim management services.
Start your project