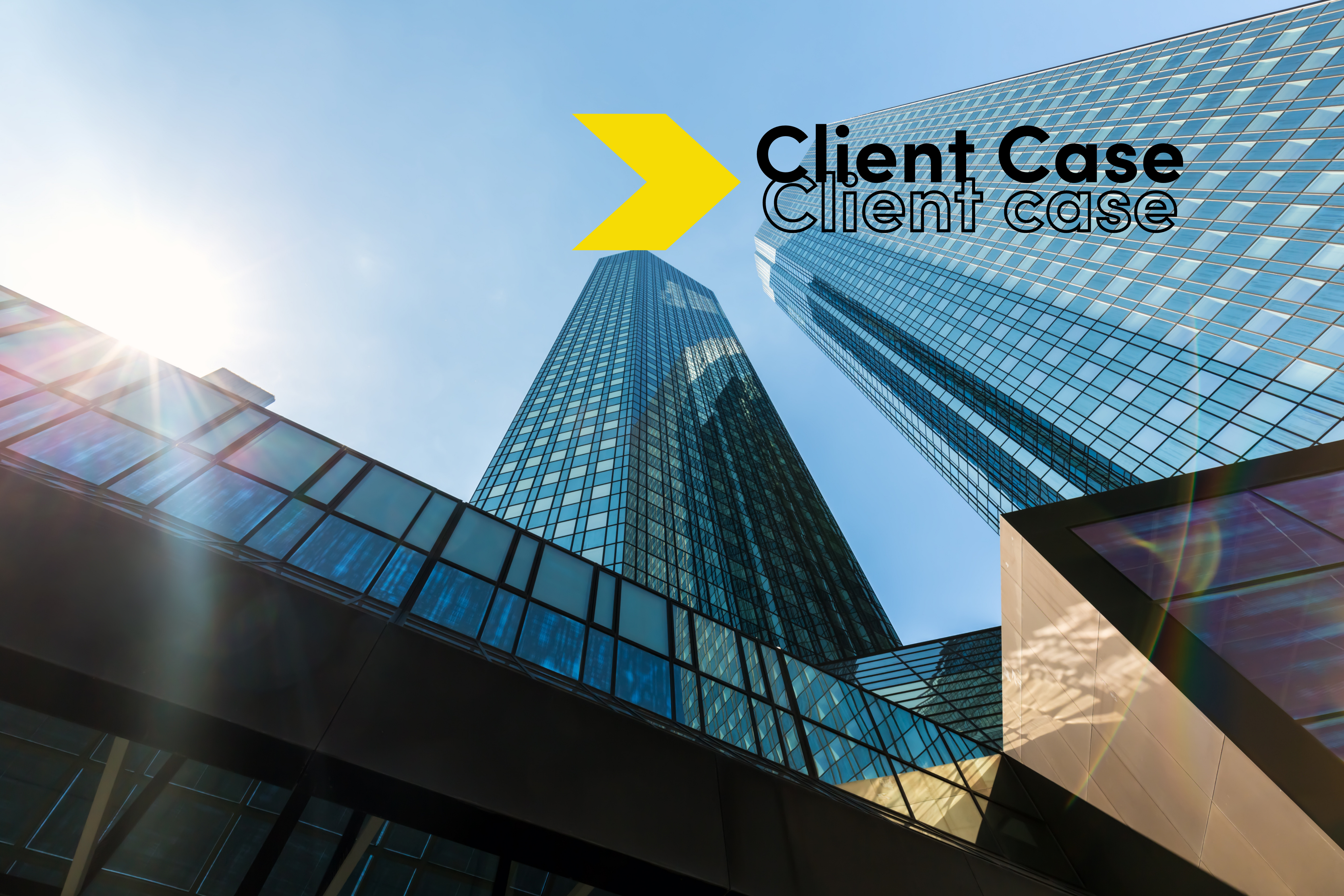 How Argenta doubled conversions through Marketing Automation
Bridging the
knowing-doing gap
Early 2019, Argenta was facing a year full of challenges: installing a new agile team and adopting a new Marketing Automation tool, Adobe Campaign, with the objective to send out a tenfold of targeted, personalized campaigns compared to the year before. This whole process was initiated by a brand new CCO, who called upon The House of Marketing for help.
The theoretical principles of Marketing Automation are no longer a big magic secret to many marketers. However, practicing what you preach, that is a whole other ball of wax. On top of that, as some might have noticed already, Marketing Automation does not happen automatically. Handling a powerful Marketing Automation tool is far more than pressing a 'play' button.
Technical know-how
The House of Marketing was asked to guide the adoption of Adobe Campaign and make the link with the objective to send out a high number of communication campaigns. To do this, it was essential to have a person knowing how to tweak the right buttons, build queries, technical workflows and segments when starting to run your Marketing Automation tool.
Bringing Marketing Automation features to life
The great thing about Adobe Campaign is that it is a true all-around Marketing Automation tool. It has the possibilities to do more than just email marketing: connecting to your app, website, direct mail suppliers, etc. All these whistles and bells are nice… but you need to know how to use them. It brought a benefit to the team to have people around who played with these before.
Being an agile team: move fast, break things
We were part of a new cross-departmental, agile Marketing Automation team that took its first baby steps. It was a new way of working within the traditional organization, but thanks to the experiences shared by other THoMers who'd been working in similar structures (think prioritization or daily stand-ups), we were able to quickly recognize the typical struggles and challenges. This enabled the Argenta team to neutralize the roadblocks faster and keep the strong team spirit going.
Leaving our fingerprint behind
Quantitative results
Making sure that the Argenta marketing team could create an impact by clearing the way for the agile team really paid off. Looking at the results of the targeted campaigns, you will definitely agree!
The table below shows how a control group is consistently excluded from communications so there is a neutral base to compare to.
Qualitative results
In addition to positive numbers, our consultants reinforced the new agile team by providing tool expertise and marketing insights. Our tool knowledge enabled a kickstart for the team; this way we could start building campaigns and workflows from day one.
Given the fact that it was a new Marketing Automation tool for everybody within Argenta, it was important to ensure a smooth 'tool transition' for the 'Argentanen'. That's why we positioned ourselves as a knowledge buffer. Having THoMers with a backpack of knowledge on board, made a difference for Argenta: they took the plunge with more confidence.
Not only the new agile team worked with Adobe Campaign, also other departments were involved. Therefore, we continuously gave real time handovers to help the team to gain confidence using the new tool.
Insights and learnings from the project
When you're in a similar situation and about to send out your first campaigns with a new Marketing Automation tool, here are 3 insights to take into account: 
Planning is king
Launching a tenfold of campaigns compared to the previous year means that the communication plan equals a good challenge. It's important to keep seeing the wood for the trees: find ways that give you a clear overview of outgoing communication, like a simple Excel.
Communication is queen
It seems obvious that communication is essential, but it's important on so many levels. An overview:
Communicate to your

sales reps (in this case your bankers) thoroughly and in advance that you will send out automated emails to their clients.

Communicate across

different departments

that use the tool for communications,

to get a good overview of the communication's timings. A content calendar containing 'sending out dates + quantity' is a helpful quick win.

Communicate within your

agile team

: d

aily standups are helpful to keep the fire going strong and unblock issues you might encounter as a team.

Communicate to your

C-level stakeholders: be prepared in case things go wrong. It is key to explain this to your managers and indicate how you have learned from your mistakes while showing your future improved way of working.
Data is Khaleesi
Communication might be queen, but data sure makes a good Khaleesi. Flawless Marketing Automation stands or falls with a correct and real time data stream that is fed into the tool. This goes from having the right gender and date of birth of your clients, to having an accurate view on their current banker. The most important lesson for any Marketing Automation team: get your data in order, as soon as possible, and do it before you start sending out communications.
Our next marketing automation project at your company?
GET IN TOUCH